MEMORIES: Sam Hargress, Bootsie Barnes, Little Richard
Ron Scott | 5/14/2020, midnight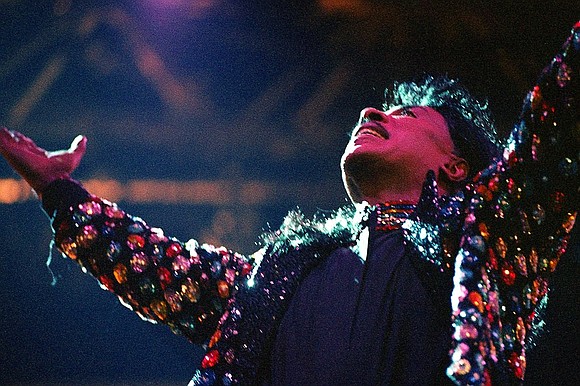 As COVID-19 continues to spread its deadly contagious germs around the world I sadly continue to report deaths of those committed to jazz and the world of music.
SAMUEL "Sam" HARGRESS JR. died on April 10 at Mount Sinai Morningside Hospital in Manhattan. He was 84. His son said the cause was complications of the coronavirus.
I had the pleasure of meeting Hargress in 2014 when he was interviewed for this column. Paris Blues, his local Harlem bar, became more than just a place only cherished by community elders. During its heyday it was a place where seniors hung out and reminisced, and where hustlers stood around rapping about their latest conquests as the jukebox blasted a James Brown tune, while folks constantly came in for a quick drink and to check the winning number for the day.

Despite gentrification and technology, the little homey community bar Paris Blues continued to flourish. In 2014 Hargress celebrated his 45th anniversary in the same location at 2021 Adam Clayton Powell Jr. Blvd. as when he opened on November 15, 1969.
After a diligent search he found this location and purchased the entire building; he lived upstairs. Hargress related two experiences that led to the name Paris Blues: "When I was stationed in Paris, the French treated Black soldiers with respect. But coming from Alabama, Black people were not treated with respect and racism was everywhere which caused us to have the blues."





Paris Blues was reflective of the earlier television series "Cheers" with its theme song, "Sometimes you just want to go where everybody knows your name and they are always glad you came." The customers were Hargress' friends, not just folks who came in to purchase drinks.
Paris Blues offered live jazz every night with complimentary home-cooked peas and rice and bar-b-que chicken and no cover charge. He had the jukebox computerized and encouraged senior citizens to come in to chat or watch the big screen TV during weekday afternoons and on the weekends.
One of the wooden panels behind the bar was covered with photos. He had a picture of Rosa Parks and trombonist Wycliffe Gordon, who lived down the block. The owner noted with pride, "I knew him when he was a young man before he became famous."
Paris Blues survived the horrendous drug epidemic that caused a significant rise in crime, followed by New York City's fiscal crash. During those times Hargress was so well respected that some faithful customers continued to come to the bar and a watch patrol was organized. Paris Blues is a Harlem institution attracting 65-70% of the tourism market. Many college students and Harlem residents came for the jazz.

The award-winning filmmaker/director Nadhege Ptah produced the short film "Paris Blues in Harlem" released in 2018. The production, filmed at the bar, starred Hargress, with Ptah as the grand-daughter. The film received the Harriet Tubman Award.
Hargress, known as being a very slick dresser, presumably one of the best dressed club/bar owners in Harlem and New York City, stated in our interview, "I'm like Frank Sinatra, I've been up, down and all around." Sam's smile, big laugh and stories of Harlem's past will surely be missed.