Jonnel Doris named city's commissioner for Small Business Services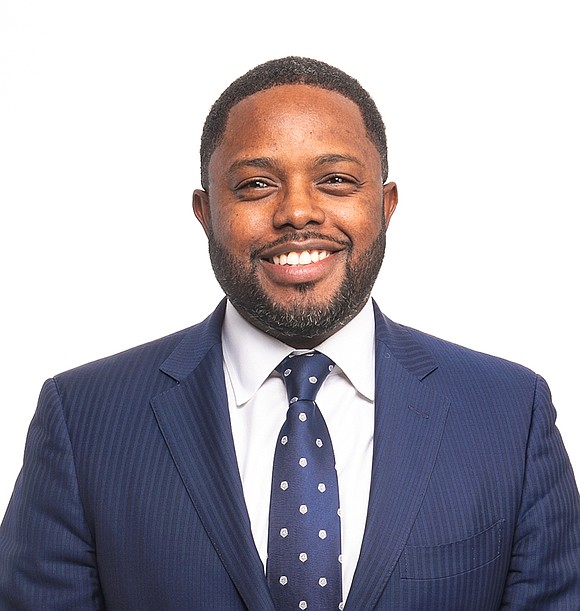 There are more than 220,000 small businesses in New York City, and it's no surprise they're taking a direct hit as the COVID-19 pandemic continues to take a hold on the economy.
As business owners seek help on how to bounce back, Mayor Bill de Blasio recently announced the appointment of Jonnel Doris to serve as the commissioner of the city's Department of Small Business Services (SBS). Doris previously served as senior advisor and director of the Mayor's Office of Minority and Women-Owned Enterprises (M/WBEs). He also worked as Chief Diversity Officer in Gov. Andrew Cuomo's Office of Storm Recovery
Doris will go before the City Council on Wednesday to testify during the Executive Budget Hearing.
"I am honored to accept this appointment and thank the mayor for his support and leadership on the City's M/WBE Program," Doris said when de Blasio announced his appointment on May 11. "I am also very proud of the accomplishments of the Mayor's Office of M/WBEs and the 9,000 NYC M/WBEs themselves. Along with the support of M/WBE advocates we have exceeded all of our major goals ahead of schedule and look forward to the continued success under the leadership of this administration."
Doris takes over as commissioner for SBS from Gregg Bishop, who was recently appointed as senior advisor for Small Business COVID-19 Recovery.
"Small businesses are the core of New York City's economy," said de Blasio. "Gregg and Jonnel will help ensure that we put small businesses at the center of our recovery efforts, because when our small businesses come back stronger, our communities and neighborhoods will come back stronger too."
In a recent interview​, Doris said that getting small businesses reopened won't be easy, but with the various resources available and the help of community partners, SBS can reach its goal of saving many neighborhood restaurants, mom and pop shops, and other small businesses.
"I've been doing this work for some time, but just in a different capacity," he said. "This is just a continuation of the work I've been doing for the last decade and I'm excited about another opportunity to help small businesses in our city."
Melba Wilson, the owner of Melba's Restaurant in Harlem, said Doris' experience speaks for itself and he's poised to get the city's small businesses open again.
"Mr. Doris is experienced and uniquely qualified to lead SBS," Wilson said. "His tenure at the Governor's Office of Storm Recovery and as Special Advisory to the Mayor for MWBE initiatives will contribute to his continued success. Mr. Doris has proven his ability to focus on solutions and as a small business owner, I look forward to working with Mr. Doris as we rebuild the economy especially in minority communities throughout New York City".
Bedford Stuyvesant Restoration Corporation President and CEO Colvin Grannum told the AmNews that all efforts must be made to promote economic equity across all sectors of business and employment as the city reopens and that Doris is the right person to be part of the city's emergence from the COVID-19 crisis.