JAZZ HEROES, BMHC, DC JAZZFEST, 'JAZZ IS DEAD'
Ron Scott | 5/21/2020, midnight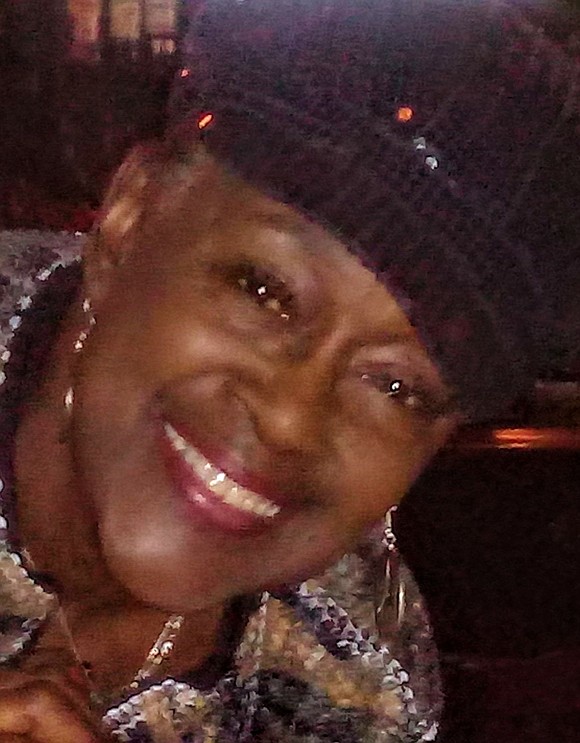 As COVID-19 continues to hold us hostage and live music remains a pleasant memory that we pray will return soon, there are still things to cheer in the jazz community.
The Jazz Journalists Association recently announced its 27 "activists, advocates, altruists, aiders and abettors of jazz" in 23 U.S. cities as 2020 Jazz Heroes. New York City is honored to have three Jazz Heroes—they are Harlem's own Roberta "Berta" Alloway and the partners of Brooklyn's ShapeShifter Lab, Matthew Garrison and Fortuna Sung.
Alloway, who is a native New Yorker and resident of Harlem, was gently pushed into the jazz promotion business by her friend, cornetist, singer, composer and blues/jazz man Olu Dara. He suggested she find a Harlem bar where musicians could play on a regular basis. She began her jazz promotion career at the Mark IV (on St. Nicholas Avenue) with an all-star cast of local favorites that included saxophonist Patience Higgins, keyboardist Les Kurtz, drummer Eli Fountain and the late bassist Andy McCloud III. In 1993 she moved her Monday Jam Sessions across the street to St. Nick's Pub, turning it into the place for players aspiring and established alike to come in and burn. She named the house band at the Mark IV "The Sugar Hill Jazz Quartet."
Almost instantly the Pub became a music haven. Alloway continued earning her stripes by hosting an impressive, Harlem-centric array of artists including vocalists Vanessa Rubin, Rome Neal and Ghanniya Green; tap dancers Savion Glover and Buster Brown; the late baritone saxophonist Hamiet Bluiett, keyboardist-singer Donald Smith, trombonist Craig Harris, and drummers Greg Bandy, Dave Gibson and Dennis David. Even Wynton Marsalis showed up to play in the wee hours.
Before the pandemic paralyzed live music in New York City and the world, Alloway was presenting jazz Monday and Friday Night Jam Sessions at Patrick's Place. Over the last 25 years Alloway has become the preeminent jazz presenter in Harlem. 

"I'm trying to preserve the spirit of jazz and keep Harlem residents and the international audience involved in the music," Alloway said after being informed she was selected. Once live performances again become a reality, she will be officially presented with her Jazz Heroes statuette.
Brooklyn Jazz Heroes Matthew Garrison and Fortuna Sung opened their doors to the ShapeShifter Lab in 2011. For nine years they've presented avant garde improvisation and contemporary composition nightly. They later extended their platform with spoken-word, dance and visual art. Garrison is the son of renowned bassist Jimmy Garrison (John Coltrane's mainstay) and modern dancer Roberta Escamilla. He is a gifted bassist and Shapeshifter's creative director. Fortuna Sung was raised by a musician-father and actor-mother in Hong Kong. She studied design at the University of San Francisco, already having experience in administering vast educational arts programs in her home country. Her skills in both design and business organization are a perfect fit as ShapeShifter Lab's administrative director.
"In this troubling time, as the world fights a pandemic, the JJA is proud to celebrate the hearts, souls and efforts of these Heroes who are all of the opinion that creative, improvised music offers substantial person and societal benefits," says Howard Mandel, president of the JJA. "And they do everything they can to spread that message."