Should you take a cruise?
SHERYL NANCE-NASH | 5/21/2020, midnight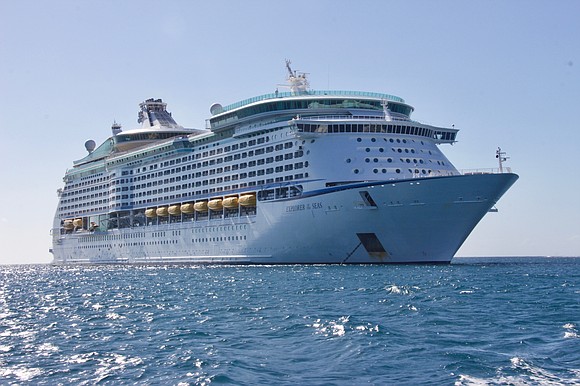 Carnival Cruise Lines recently announced it will resume some operations in August. That comes on the heels of Norwegian, Royal Caribbean and other cruise lines who say they plan to return to the seas this summer.
However, a new survey from Azurite Consulting's "COVID-19 Impact on Business" report revealed that 25% of cruisegoers said they will never take a cruise again. Sixty-five percent said they will wait at least until there's a vaccine, and 55% of those waiting will delay their next cruise until at least one year after the vaccine is available.
The Centers for Disease Control and Prevention's no-sail order is scheduled to expire July 24, but who knows if it will be extended. Despite all the caution, some cruise lines are reporting stronger than expected sales for 2021 sailings.
Are you ready to set sail sooner, and should you?
Tanner Callais, founder and editor of Cruzely.com, a website about everything related to cruising, says, "We've all seen the terrible headlines around coronavirus and cruising. However, coronavirus has been a worldwide issue. Yes, it can spread on cruise ships, but it seems to be able to spread everywhere."
According to Cruzely.com's analysis that uses data the Miami Herald and Johns Hopkins University found, "Despite the headlines, cruise ships were only linked to 0.07% of coronavirus cases worldwide. There have been about 4 million confirmed cases, but fewer than 3,000 linked to cruises."
However, he adds, "I wouldn't suggest taking a cruise just yet and agree with the decision to suspend sailings. But when the pandemic is under control, I wouldn't see cruising as any riskier than going to a concert or being in the crowd at a sporting event," he says.
Becca, who runs the Halfhalftravel.com website with partner Dan, is less enthusiastic. "With the concern over disease spread, I cannot possibly imagine myself taking a cruise, dipping in a pool, brushing shoulders with passengers in tight hallways and/or trying to sunbathe with a face mask...not until we have a vaccine, at least!"
Be sure though, that the cruise industry is hard at work addressing concerns and fears. When you next board a ship, things will be decidedly different.
"According to Cruise Lines International Association, the cruise industry is using the mandated suspension of cruising by the CDC to implement protocols for stringent boarding standards and passenger screening, social distancing once they are on board, food service (adios self-service buffets), increased onboard medical professionals and hospital-level sanitation measures. Cruise companies are also collaborating with home port partners to make certain they are playing their role in expediting passenger check-in," reports Virginia Sheridan, cruise specialist and managing partner of Finn Partners' North America Travel Practice.

Alex Miller from UpgradedPoints.com expects cruise travel to pick back up in the fall. He offers his thoughts on changes. "Buffets will be replaced by servers and there'll be less opportunity for guests to self-serve themselves in restaurants and bars. There will be more sanitizer in public areas such as elevators, pools, restaurants, on decks, etc. The more that's there, the more people will use."