NBA creativity in the time of coronavirus
5/28/2020, midnight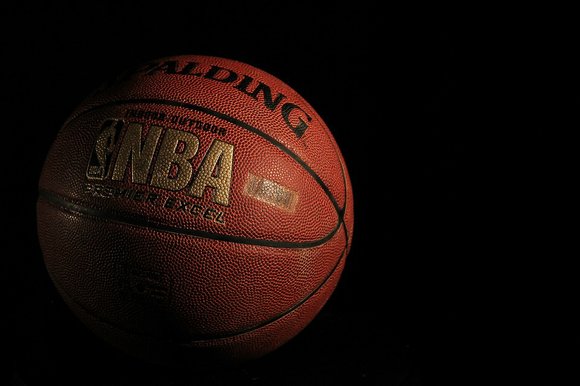 On March 11 the announcement was handed down. The NBA decided to shut it down, as it should. No debate here. To escape for a moment, fans of the sport are left to don their suits and ties and assume the role of general manager for their favorite team. In our minds that's all we'd have left for the foreseeable future. Now we hear rumblings of a possible return to the court. The NBA is in talks with the Walt Disney Company on a single-site scenario for a resumption of play in Central Florida in late July, the clearest sign yet that the league believes the season can continue amid the coronavirus pandemic. From what's being reported, games would be held at the ESPN Wide World of Sports Complex, a massive campus on the Disney property near Orlando. Additionally, the playoffs may now be possible with tweaked and expanded teams thought to be making plans for the summer, who may now have a shot at the postseason. One of those beneficiaries could be our very own New York Knickerbockers.

While a long shot, that gives us an "anything can happen" hope to cling to. And we do have something to be inspired by. Late last week it was announced that one of the greatest players in the history of the Knicks franchise, Patrick Ewing, was hospitalized. Ewing, currently the head coach at his college alma mater, Georgetown University, announced on Friday night that he had tested positive for COVID-19. The former NBA star said he was receiving treatment in the hospital. Says Ewing, "I want to share that I have tested positive for COVID-19. This virus is serious and should not be taken lightly. I want to encourage everyone to stay safe and take care of yourselves and your loved ones." News turned for the better on Monday as Patrick Ewing Jr. wrote in a tweet, "My father is now home and getting better. We'll continue to watch his symptoms and follow the CDC guidelines. I hope everyone continues to stay safe and protect yourselves and your loved ones."
Support for Ewing has come from all sectors, with one of the most resounding sentiments coming from a recent critic, former teammate Charles Oakley. Oakley has been in the headlines of late originating from a very public incident at Madison Square Garden and has been very critical of his old organization. Recently he's taken it a step further and had some pointed criticism of his superstar teammate Patrick Ewing's on-court performance as one of the major reasons that those early '90s Knicks teams fell short in their quest for a championship. Oakley had a change of heart as he took to, Twitter stating, "I went to war with you for ten years. I won't leave you on the battlefield now. Get well Patrick. More fights ahead. @CoachEwing33 #BrothersFight #PatrickEwing #GetWellBrother."
Can it be a sign? Should we start the parade? Let's gear up just in case. New flavor comes courtesy of Bleacher Report's NBA Remix Collection limited-edition apparel line. In partnership with the NBA and Mitchell & Ness, the first-of-its-kind collaboration features iconic hip hop artists reimagining their hometown NBA team's logos and uniform designs for a line of jerseys, T-shirts, hoodies, shorts, hats and long-sleeved tees.