Plan now for future family fun
SHERYL NANCE-NASH | 5/28/2020, midnight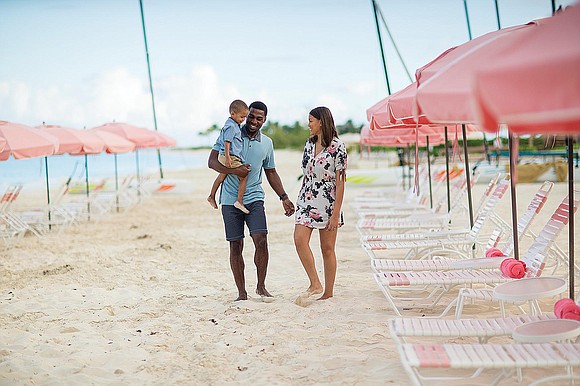 Increasingly, when it's time to hit the road, it's a family affair. Not just mom, dad and the kids, but grandparents, too.
In 2017, Travel Leaders Group, which represents 50,000 agents in North America, reported that 91% of its agents booked multigenerational family trips. The trend shows no signs of slowing down. What better way to bond than traveling?
While you and your family are sheltering in place, lighten the mood with a discussion about where you all would like to go when you can travel again. Go ahead and dream. Right now everyone needs something to look forward to.
You've got down time, so you can take advantage and begin planning your family's next getaway. Start the process here and get ideas about where to find your family's happy place.
Ready, set, go
Choose a point person to organize details. "This family member will be in touch regarding itinerary, reservations, transfers, insurance, etc. Consider working with a travel advisor to help ease the planning and streamline the itinerary and booking process," says Lauren Cagner, a luxury travel advisor at Protravel International in Westbury.
Be sensitive to the entire group's wishes, be it preference for where to go, distance to travel to meet up, and activities. Create a questionnaire to get information about who wants. Use this as a starting point for discussion. "Grandma may not want to participate in white-water rafting, but is interested in a scenic float tour," says Cagner.
Similarly, remember special needs, be it dietary restrictions or physical limitations. "If there are elders in the group, arrange for wheelchair assist and meet and greet at the airport, to and from the plane," says Sheila Korte, an accredited cruise specialist and travel advisor with Cruise Planners in Babylon.

Have plenty of group discussions via phone conferences or whatever is convenient so everyone can chime in. All family members may not be in the same financial boat, so present a range of options that are comfortable for all. Planning early gives people more time to save for the trip. Lastly, encourage everyone to be open about where to go. Says Cagner, "The bottom line: it's all about the memories you make as a family."
Where to go:
Ocean Club Resorts, Providenciales, Turks and Caicos
Grace Bay Beach is one of the world's best beaches. The Ocean Club Resorts in Providenciales, Turks & Caicos, sits along those turquoise waters. The spacious suites are ideal for families. Take advantage of the kitchen, washer/dryer and porch. The entire family can enjoy kayaking, paddle boarding, snorkeling, fishing, bike rentals, golf, tennis courts and horseback riding. Seafari is an interactive environment exploration game for kids, where they identify plants and species at Ocean Club. Not only do kids get bragging rights for completing the game, but prizes too.

Balmoral Resort, Haines City, Florida
This gated vacation home resort is about a 45-minute drive to Disney World, Legoland and Universal Studios. They'll be plenty of room for everyone, with big, 3-6 bedroom homes. Each has a kitchen, laundry room, private screened pool, garage, free WiFi, smart TVs and is pet friendly. There's a concierge to help, be it getting park tickets or groceries delivered. The resort has a pool, waterpark, mini-golf course, sand volleyball court, catch and release fishing, fitness center, arcade, and full-service bar and grill that will also bring the goodies to your rental.