Black theater reacts to Biden/Harris win!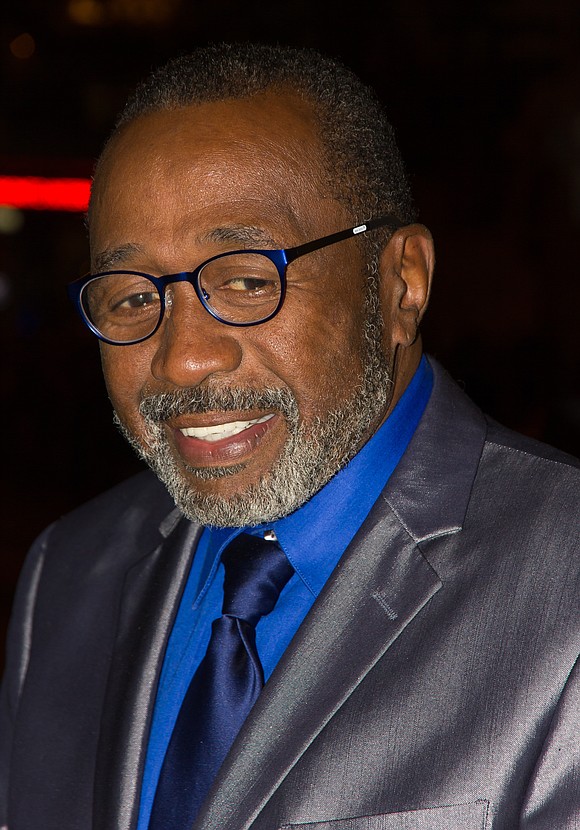 I was walking my dog and came into the house that wonderful Saturday morning, to have my husband turn to me and exclaim, "He's president-elect!" I said, "Why didn't you call me?!" He said, "They just said it as you were walking up the stairs!" I wept. I felt such a sense of relief. I thanked God in a prayer as the tears flowed down my face. My husband asked what was wrong; I tried to speak, but no words would come out. I was overwhelmed with joy.
That entire day, my husband and I watched the celebrations throughout the country and we watched the President-elect Joseph Biden and Vice President-elect Kamala Harris, the first Black woman to be vice president of the United States. I watched this confident, intelligent Black woman, along with Biden, as they spoke from the heart. I was relieved that Biden/Harris had won because that would mean that there would be people in the White House who truly cared about the American people, would bring people together, and not try to take away people's health care during a pandemic. I found myself full of pride when the Rev. Al Sharpton explained on television that 87% of African Americans took part in this election and helped the Biden/Harris ticket win. I mean, there are just too many wonderful things that the Biden/Harris ticket means.
I reached out to see how some members of the Black theater community felt about this amazing occurrence and how they thought it may affect Black theater in the future. Actor Jerome Preston Bates movingly shared, "One of the moments that stands out to me the most about the presidential race was how it inspired so many more people to get out and vote. But what I'm the happiest about was that I accompanied my daughter who voted for the first time at age 24. She was inspired to vote to be a part of history and to help usher in a new regime. I was also proud of her going to the streets to march for justice in the months of May, June and July. President-elect Joe Biden had the audacity to choose Kamala Harris, a brilliant decision and he had a host of, I believe, three other women of color to choose from as well. What a joy it was to witness Stacey Abrams who, with a strong contingent of four other African American women, were responsible to get thousands of people of color registered to vote in my home state of Georgia. When I first saw Kamala cross-examine many of those before the Senate I thought to myself, "What a brilliant young woman." And when she came backstage at "American Son" to say hello to Kerry Washington I finally got to see her in person: she's a walking, talking, intelligent wonder.
"President-elect Joe Biden, the man, the lifetime politician who took a passenger seat next to President Obama respectfully, now finally gets to drive. Our nation is in good hands. As I look out and see the many young women of color, African American young ladies and children, I am proud of this country again. I can see a brand new day. What an honor to witness this in my lifetime. But what does it mean to the theater community, only time will tell, but artists have witnessed many events and uprising in the midst of conflict and struggle to draw from and create from. I'm looking forward to the day that we can all witness great and live theater again."
Tony-award winning legend of stage, television and screen, the one, the only Ben Vereen explained, "I'm glad that we have a chance to have my country back, but what are we going to do with it? We have to undo what has been done. What was good about the Trump administration is that it showed us where the bodies lie. This is spiritual warfare we're going through right now. Theater is flatlined right now and we're trying to find a way to save our culture and the arts. We have to find a way to build it and stand on a foundation. The arts is an expression of freedom and we have to bring back theater. It will not go away on my watch.
"The world is about the oneness of the universe coming together to heal. We're the dreamers; we have to stop dreaming and get to work. We have a lot of work ahead of us. It's about being involved, being active, talking and working this thing out together. We can't sit back and have Biden and Harris do this alone, they're just two people. The families are united, now let's go to work. What matters isn't what Trump did, it's where we are today and what we will do tomorrow. Let's unite, no more of this bickering. They're waiting for you to drop the ball. We're not going to do that again, that's how Trump got in. Not on my watch. Don't get so much into the celebration, we have work to do for the art of America."
Emmy Award-winner, Broadway veteran, movie and television actor Keith David, responded, "The feeling of goodwill and the depth of the exhale that so many of us feel, that we can breathe better, cannot help but have a better effect on the world at large. I believe that this administration will have to face what Obama faced with opposition. We can hope that that won't be the case. But, I'm full of hope that the world will look different and that we will not look back or step back in history, that this will be a move forward. This is a great example of an idea whose time has come and I'm filled with the audacity of hope."
August Wilson production veteran, television and movie star Stephen McKinley Henderson proclaimed his reaction to the election: "My faith in the destiny of America was confirmed, and I rejoiced in it. The fact that the country is terribly divided was also confirmed. That really wasn't news. But we found out that the split was a slight edge in favor of the American people. Now the healing from COVID and ignorance can start. Amiri Baraka left me with revolutionary optimism. He said we owe it to the next generation to instill that progress was made due to sisters and brothers who lived with revolutionary optimism—the conviction that we could bring about change in America. So I held hope that if there were enough progressive Americans to elect Obama twice, there were enough to vote Trump out once. That slight edge toward justice is part of the new world of the new plays. That woman in the White House a heartbeat away from the Oval Office, is in the same world where the justice system and policing protocols are under the microscope. That slight edge is the crack between the old world and the new."
Carl Clay, founder of Black Spectrum Theatre in Queens, which is in its 50th year, was thrilled to share, "The Biden victory is a victory for us all. It holds the promise of real change in America because the role of African Americans in creating this victory might finally be realized. For the arts community this can have a far-reaching impact for the welfare of artists, arts institutions and the realization that our voices must be heard also. Will this filter down to artists and institutions of color? We'll have to wait and see. But today, we celebrate! Clearly, no matter what political persuasion you come from, I think we can all agree, none of us deserved the toilet presidency we just experienced."
Elizabeth Van Dyke, artistic director, New Federal Theatre, celebrating its 50th season, remarked, "Yes, it was a tremendously moving experience. A Black woman vice president! An incoming president who said out loud, the Black community stood by him, and he will stand by them! I'm not sure yet what it means for Black theater, for the arts specifically. However, it is good for the country, for the world. A turn towards unity, towards the light, towards justice and equality for all, is indeed good for all."