Mental health teams to respond to 911 calls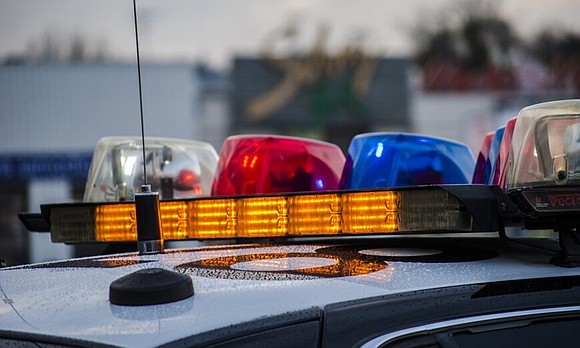 The 2016 police shooting death of Black 66-year-old Deborah Danner, who was schizophrenic, rang the alarm on how the NYPD handles people with mental illness. A new pilot policy hopes to prevent future deadly results.
Last week, Mayor Bill de Blasio announced that Mental Health Teams of Emergency Medical Services (EMS) health professionals and mental health crisis workers will be dispatched through 911 to respond to mental health emergencies. The pilot will be placed in two high-need precincts.
Beginning in February 2021, new Mental Health Teams will use their physical and mental health expertise to de-escalate emergency situations to help reduce the number of times police will need to respond to 911 mental health calls. The teams will have the expertise to respond to a range of behavioral health problems, such as suicide attempts, substance misuse and serious mental illness, as well as physical health problems, which can be exacerbated by or mask mental health problems.
"One in five New Yorkers struggle with a mental health condition. Now, more than ever, we must do everything we can to reach those people before crisis strikes," said de Blasio. "For the first time in our city's history, health responders will be the default responders for a person in crisis, making sure those struggling with mental illness receive the help they need."
The NYPD has a history of dealing with people with mental health that have resulted negatively. In the case involving Danner, officers were called to her home when she began behaving erratically. She allegedly picked up a bat and swung it at an NYPD Officer Sgt. Hugh Barry, who fatally shot at Danner twice. He was charged murder and manslaughter but later acquitted.
Community leader Peggy Herrera of Jamaica, Queens with the organization Voices Of Community Activists & Leaders (VOCAL-NY) said the pilot program should be expanded to other precincts. She called police last year for assistance when her son was experiencing a mental health crisis. Herrera told the AmNews he didn't get the help he needed.
"I spent the night in jail for calling for help for my son and they beat him up," she said. "That was traumatic. We need a better response. Thankfully I'm not a mother who's telling the story that her son is not here anymore. We need to make a change where we have no deaths and we are helping the people that are in a crisis."
According to the city, the overall number of mental health 911 calls fell by over 8,000 in 2019, the first decline following a decade in which 911 mental health calls increased every year and in every precinct in the city.
"During the pilot period, we hope to see a range of mental and physical health services provided immediately in the field by the new EMS Mental Health Teams, as well as connection to ongoing care and support where that's needed," Director of the Mayor's Office of ThriveNYC Susan Herman told the AmNews. "We also expect to see fewer police dispatches to 911 mental health calls, as we believe the vast majority of these calls do not involve a weapon or imminent risk of violence."
Herman added that in instances where there is a weapon or imminent risk of violence, police will respond along with the new EMS Mental Health Teams. The new Mental Health Teams will also connect people they interact with the appropriate level of immediate and ongoing care.
In response to the pilot program, Police Benevolent Association President Pat Lynch said in a statement that the program puts EMS workers in danger without police support.
"We need a complete overhaul of the rest of our mental health care system, so that we can help people before they are in crisis, rather than just picking up the pieces afterward," Lynch said. "On that front, the de Blasio administration has done nothing but waste time and money with ThriveNYC and similar programs. We have no confidence that this long-delayed plan will produce any better results."