Activists fail to stop drilling of well off Bahamian coast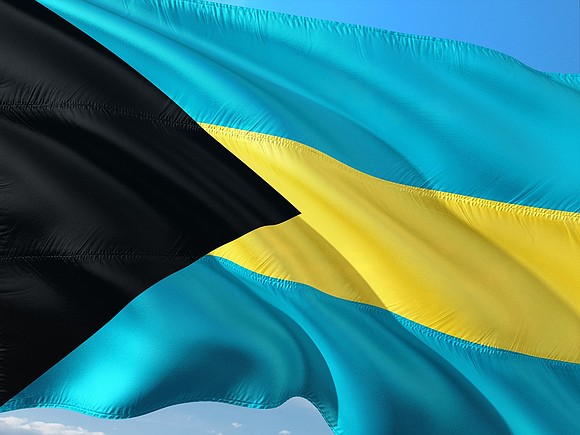 A major row is developing in The Bahamas over plans by the archipelago to drill an offshore well off the south coast in December with environmental and other activists expressing deep fears about an oil spill destroying the country's lifeline tourism industry.
But the Bahamas Petroleum Company––which only recently won an extension of its permit to commence drilling––is pointing to a number of fellow Caribbean Community nations which have active or developing oil sectors with no major spills to complain about, as it argues that a successful oil find could transform an economy which is often thrown into turmoil by annual hurricanes and other events.
Preparations to spud the Perseverance #1 well come amid fierce objections from environmental groups and some in the marine sector of the tourism industry.
Earlier this year, a group of 16 American lawmakers including the likes of Alexandria Ocasio-Cortez and former DNC chair Debbie Wasserman Schultz, had written outgoing Secretary of State Mike Pompeo asking the U.S. to bully The Bahamas into abandoning the drilling effort while not objecting to American companies working in other nations where there might be a similar level of unfamiliarity with the oil and gas sector. Authorities plan to go ahead with the exploratory well anyway, ignoring the complaints while at the same time explaining that strict safety standards will be the order of the day during the drilling campaign.
BPC Chief Simon Potter said at the weekend that "our activities, in the event of success, have the capacity to be economically transformative for the nation of The Bahamas and could ultimately contribute billions of dollars in royalty revenues to the national treasury, at a time when the dual impact of recent hurricanes and the COVID-19 pandemic have been especially hard-felt by most Bahamians. Many shareholders have been extremely patient and have stayed the distance, as has the majority of the management team and we are now in the position to deliver the Perseverance #1 exploration well in compliance with our long-held exploration licenses in The Bahamas," Potter said.
The Bahamas has now joined spirited exploratory campaigns in Guyana and neighboring Suriname, both of which are developing world class sectors after major finds in the past five years from wells holding nearly 20 billion barrels of sweet, light and easy to refine crude oil.
Suriname struck oil earlier this year and is set to embark on an even more aggressive exploratory campaign next year while ExxonMobil, with nearly 20 successful wells and only three failures, is selling off assets globally to focus on its cash cow off the Guyana coast where operating costs are low and successful wells being found at unprecedented levels. It struck oil in Guyana back in 2015 and plans to drill up to 50 more wells over the next two years. Guyana became one of the world's newest oil producers last December. Barbados, Jamaica and Grenada are also preparing to commence exploratory drilling in the coming months, all arguing that a successful sector could ease dependence on tourism and soften the economic and financial battering from annual hurricanes, floods and other disasters.
Licensed Bahamian boat captain and activist Norman Trabulsy, meanwhile, says he and others genuinely fear about the safety of an active oil sector and worry about the worst––an oil spill.
"So, how is it that a government that has been to the U.N. with their hand out for money to combat the effects of climate change can allow this drilling to move forward? How is it that the Bahamian prime minister, a medical doctor who claims he is 'science oriented,' remains silent on this matter while seeking money to combat the effects of climate change from the outside world?"
The petroleum company says it has assembled a team of experienced drilling and safety personnel who will work with some of the globe's most respected service contractors so the chances of a major disaster are limited.