With 10 days between games, the Jets must make major adjustments
Vincent Davis | 10/8/2020, midnight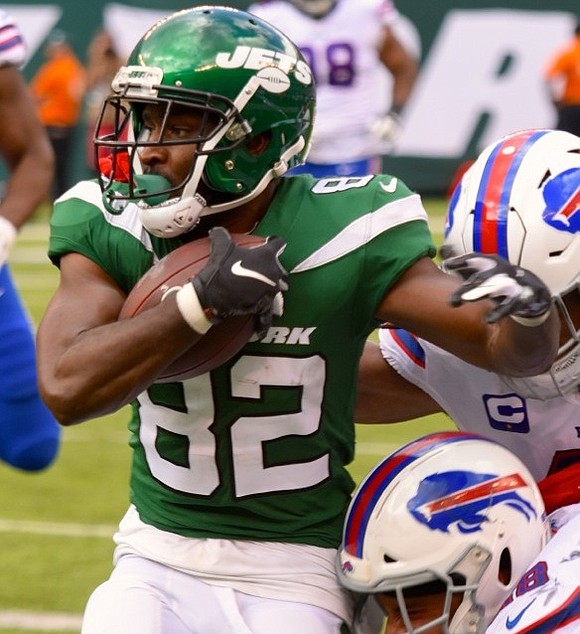 This is an interesting and telling fact. The San Francisco 49ers have more wins at MetLife Stadium this season than both the New York Jets and the New York Giants. And for the record, they also have more total wins than both teams combined.
The Niners are 2-0 at MetLife because they've beaten both the Jets and the Giants at their shared home stadium. With a record of 0-4, along with the Houston Texans and Atlanta Falcons, the Jets and Giants are among the four winless NFL teams. But with 10 days between the last game and the next, which will be this Sunday, Oct. 11, at home versus the 2-2 Arizona Cardinals, the Jets have time to make positive adjustments.
They not only have lost to good teams (Bills and Colts), the Jets have lost to a team with a comparable record. Last Thursday's game at MetLife matched the 0-3 Jets against the 0-3 Denver Broncos. Although the evening started off promisingly for the Jets with a 9-play, 75-yard drive for a touchdown on their opening possession from scrimmage capped off by a 46-yard touchdown run by quarterback Sam Darnold, it ended in a disappointing 37-28 defeat.
Darnold's TD inspired optimism from him and his teammates, but it was upended later that quarter when Broncos linebacker Alexander Johnson, who missed a tackle on Darnold that led to his touchdown, body slammed him to the turf, affecting his right (throwing) shoulder. It appeared to be frustrating payback for Darnold's earlier long run. The third-year quarterback from USC took one more snap and then was replaced by backup Joe Flacco. Darnold eventually returned in the second quarter.
What hurt the Jets more than Darnold's brief stay on the sideline were penalties on both sides of the ball. In total they had an undisciplined 11 penalties for 118 yards.
"We beat ourselves," said the Jets' embattled head coach Adam Gase, who has many fans and media calling for his dismissal. A positive takeaway is they had a season high in points, although the Jets are still 31st in average points per game at 16.3, ahead of only the Giants (11.8). There's been no improvement on defense. Each week they've given up more points than the week before. "It's definitely frustrating to come out here and lose another one," said wide receiver Jamison Crowder.
Playing the NFL's Thursday night game allows the Jets ample preparation time. The Cardinals are bringing a two-game losing streak into New Jersey, and their dynamic second-year QB Kyler Murray and All-Pro wide receiver DeAndre Hopkins will be eager to end it.