Historically Black College/University alumni DON'T stop!
10/29/2020, midnight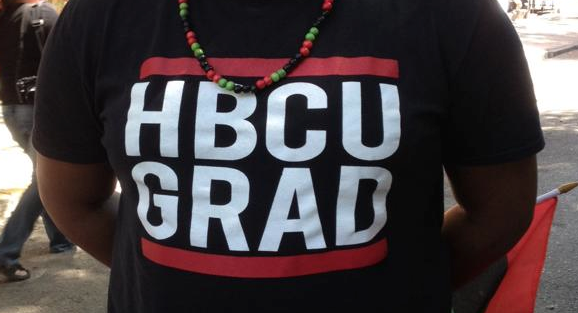 Crazy what gets taken for granted. I kinda find myself missing the traffic of the 95 South in October. I would be among the thousands headed to the DMV area. For others it was Georgia, the Carolinas, Florida or Alabama. Those are a few of the heavily populated areas when homecoming season beckons. Things slowed considerably in 2020, but pandemic be damned, for an alumni of a Historically Black College/University it DON'T stop!!
This year we've been forced to find innovative ways to congregate and iHeartMedia put itself in the mix when they announced the programming lineup for the "HBCU Homecoming Celebration on iHeartRadio," which will feature a number of events designed to shine a light on student excellence through an uplifting, high-energy celebration across multiple iHeartRadio platforms, showcasing HBCU pride, Black excellence and achievement. The special events will include an inspiring artist panel around female empowerment, entrepreneurship and beauty; a tailgate party with special celebrity guests and legendary HBCU homecoming moments; a homecoming virtual concert; HBCU-inspired iHeartRadio Playlists; and a 24-hour iHeartRadio HBCU station with the anthems to celebrate homecoming and other special surprise moments that capture and pay homage to HBCUs and the spirit of the season.
Angela Yee, co-host of the Radio Hall of Fame inducted morning show "The Breakfast Club," and special guests will explore female entrepreneurship and the art of brand building as part of the iHeartRadio Beautiful Possibilities. The panel participants will share their personal stories of success and explore how they rise above challenges to define their careers and will be followed by a performance by singer and songwriter H.E.R. Yee's fellow "Breakfast Club" cohort DJ Envy, a Hampton University Alumni, will host the iHeartRadio HBCU Homecoming Party on the Yard. The virtual event will include celebrity guests and McDonald's owner/operator interviews, legendary HBCU homecoming highlights, and several special surprise moments. The event will culminate with a performance from Khalid across all iHeartMedia hip hop and R&B stations. The iHeartRadio Beautiful Possibilities will kick off "HBCU Homecoming Celebration on iHeartRadio" via livestream on iHeartRadio's YouTube from 3-4 p.m. Nov. 12. All other programs will stream on iHeartRadio's YouTube and broadcast across iHeartMedia's hip hop and R&B radio stations from 5-6:30 p.m. ET/PT.
While the festivities are quite the spectacle, it's completely misguided to believe that these institutions have nothing else to offer. Aside from the stellar educational opportunities there is nothing quite like experiencing day in and day out walking across that proverbial bridge that connects the past and future of a people. That's one of if not the key ingredient that makes for the overall experience of an HBCU education. Which is why the actual brick and mortar structures and architecture must be upkept.
The African American Cultural Heritage Action Fund, the National Trust for Historic Preservation, the National Endowment for the Humanities, the Ford Foundation, the J.M. Kaplan Fund, the JPB Foundation and The Executive Leadership Council will invest $1 million to pilot the Historically Black Colleges and Universities Cultural Heritage Stewardship Initiative. This new program will provide technical assistance and fund preservation-based stewardship plans at up to eight HBCU campuses across the country. A stewardship plan defines a preservation solution and course of action for the future conservation and reuse of a historic building, landscape or campus. In collaboration with HBCUs, the partnership seeks to empower HBCU leaders with the resources to protect their historic assets, ensuring these academic institutions and symbols of African American pride are preserved to inspire and educate future generations.
According to the Action Fund's co-chair and brand ambassador, Phylicia Rashad, "HBCUs across the country are both an embodiment of and testament to excellence and perseverance. All HBCUs connect generations together and serve as both the creators and chroniclers of achievement in America. And yet, too many HBCU campuses need restoration and reinvestment."
The National Trust's President and CEO Paul Edmondson stated: "Only a handful of HBCUs have campus preservation plans that identify their most important historic resources or give direction for their long-term stewardship. HBCUs are tremendously important institutions in our national life and their assets must be invested in and adapted for modern uses, while also celebrating their imbued legacies and storied past."
Tiffany Tolbert, senior field officer for the National Trust for Historic Preservation, finds a very personal motivation in this project. Tolbert shares, "Both my parents are gone now, but they were proud members of the HBCU family. I wish to help shape future memories and instill lifelong pride in students that can be shared and passed along the way my parents did for me."
She concludes, "By addressing whatever critical issues a structure may have, we hope that everyone can get to recognize what made these special places to the alumnus, the faculty and the community at large in which they're a part. Whether the smaller ones or the more prominently known we hope to provide an understanding and appreciation of the accomplishment it was for these schools to become established in the times they were. That speaks volumes. It also takes great efforts to support and sustain these institutions over the years."
We have a chance to rejuvenate the buildings and elevate the legacies of these historic institutions, but additional assistance is welcomed and needed. For further information on the HBCU Cultural Heritage Stewardship Initiative, visit www.savingplaces.org/hbcus.
Over and out. Holla next week. Til then, enjoy the nightlife.