Knowyournumb3rs Rebirth of a New Nation September 3 - September 9
Kya French | 9/3/2020, midnight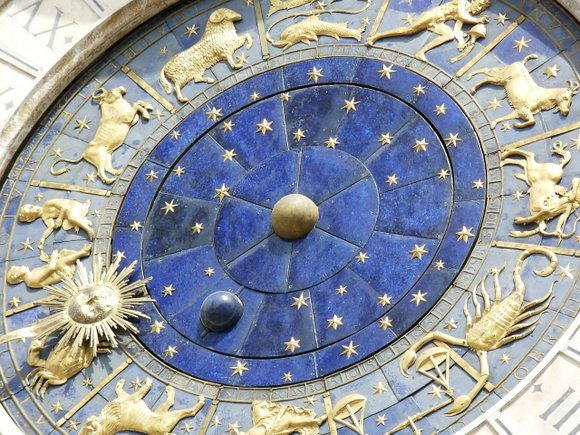 The last couple of days of August moving into September suggest auspicious energy is likely to be felt within the cosmos alignment. Start your day with a healthy ego, mixed with a spunky, positive attitude. Mars, the planetary ruler of Aries, goes retrograde September 9th, lasting until Nov. 13, 2020. So reflect on what has occurred from June 27 up until now. Global protests, arguments, fires and explosions, gun violence, numerous accidents, and the people enraged and fired up. Mars energy is passionate, egoistic, furious, and warrior energy. A positive trait is a self-defense, martial arts, protection, passion, dreams being fulfilled, and assertiveness in productive ways. Let's find better ways to be a leader within our household and communities, states, and countries for unity. Besides, with Aries squaring Capricorn now, it's best to work your way through structure and discipline while the Sun trines Jupiter, Pluto, and Saturn, allowing a way out to get through this present condition. Keep a pair of jumper cables in your car for just-in-case purposes.
Capricorn: Focus on what you can complete at the moment and don't take on more than you can carry. The structure is needed along with a routine to stay in place. This week's cycle suggests the importance and truth being revealed, along with self-discovery. Don't hold yourself back anymore. Balance your emotions as this will be a busy week, dovetailing into the remainder of the year. Read a book, relax, or get into a related program. Take up a study that holds your interests to aid in your repertoire of self-mastery. Reach for the stars and uplift your spirit to dance to your beat.
Aquarius: Release all things that seem to be overwhelming that could result in cloudy judgments. Take a pause; be in the present moment, and sense, see, and feel what comes to you. Meditate in the morning and at night. Establishing some meaning, order and structure are the main ingredients. Carry a pocket notepad to do an inventory and create a financial checklist. A breakthrough is on the horizon, and with Saturn on your side, you can't go wrong when you follow through with persistent actions and deeds. Remember, the idea is about taking it to the next level.
Pisces: Do you believe in magic? In the miracles that it brings? This month may have a sense like the pieces on the chessboard, moving on their own to King and Queen you. Apply your analytical mind and research application symbolically to see the results. You'll find the natural causation will open up and grant you your wish. A spiritual breakthrough will come about around the 7th to 12th of the month. So, dive in and find those hidden treasures.
Aries: Aries, you've got to get your act together! Pull up your bootstraps and tie them tight. This includes your waist belt; and ladies, pull up your bra straps and put your big girl garments on. It's time you understand that people have boundaries and so do you. You just can't walk on through and make demands without a fuss or a fight, or a disagreement. Center yourself first. Tune and stay balanced before you approach a situation or show up. Are you tired of the same runaround and no feedback with the same outcome in a different way? It's time you check yourself before you wreck yourself. Leave wiggle room for the unexpected since Mars in Aries can be impulsive and unpredictable at times.