URBAN AGENDA: Economic Inequities Grow As COVID-19 Recession Takes Hold
David R. Jones, Esq., President and CEO of the Community Service Society of New York | 9/3/2020, midnight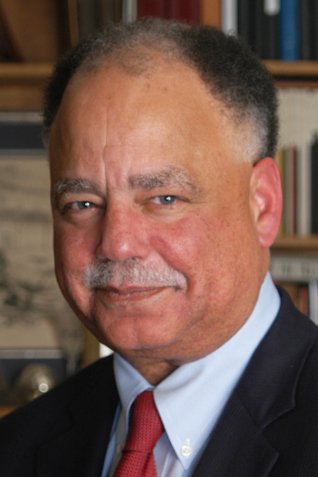 The coronavirus crisis revealed deep fissures in New York City and across our society. COVID-19 showed that when we say inequity, it means something more than money or people struggling to get ahead. It speaks to social and economic injustices and persistent racial disparities in health care, wealth, housing, employment and wages.
The shock of the pandemic and the federal government's halting response to it have deepened pre-existing problems in the economy. The early phases of the crisis brought attention to people of color who disproportionately make up the most vulnerable and least compensated hourly employees. We celebrated them as heroes and essential workers.
A new study of the wage and employment disparities reveals the magnitude and nature of the economic inequity faced by Black and Latinx workers. The data compiled by the Center for an Urban Future paints an alarming picture of people of color in New York City underrepresented in a broad range of industries and on the wrong side of wage gaps – and that was before the coronavirus recession wiped out tens of millions of American jobs.
The findings match up with new data from the U.S. Census Bureau that reveals families of color are also disproportionately experiencing the negative social, economic, and mental health effects of the coronavirus crisis. Figures from the Economic Policy Institute also show that job losses are hitting Black workers and their families especially hard.
New York City and state lawmakers must address this disparity head on to ensure an equitable and inclusive economic recovery. Mayor Bill de Blasio has pledged he will deal with historic inequities in rebuilding the city's economic system after the coronavirus pandemic with an emphasis on fostering an inclusive recovery. The mayor appointed his wife, Chirlane McCray, to lead a coronavirus racial disparity task force.
This is not going to be easy. The newest data suggests the problem is deeper and more dire than anyone anticipated. We must rally public agencies and private industry. We must start with a bucket of public policies, such as expanded paid leave, and make sure that people have access to safe and affordable childcare, affordable housing and training programs that provide a real pathway to work. Keeping our bus and subway system affordable when the economy bounces back is also crucial. That means maintaining funding half-priced transit fares for the working poor through Fair Fares. We must fix some of the big distortions in our economy that squeeze out small businesses. And we must make the tax law more progressive so NYC government is not so starved of its capacity to act.
We cannot afford to give lip service or simply look the other way, because Wall Street is generating record earnings. There are three main groups of workers in the COVID-19 economy: those who have lost their jobs and face economic insecurity; those who are classified as essential workers and, as a result, face health insecurity; and those who are able to continue working from the safety of their homes. Unfortunately, black workers are more likely to be in the first group and less likely to be found in the last.