Film at Lincoln Center holds 58th New York Film Fest Sept. 17-Oct. 11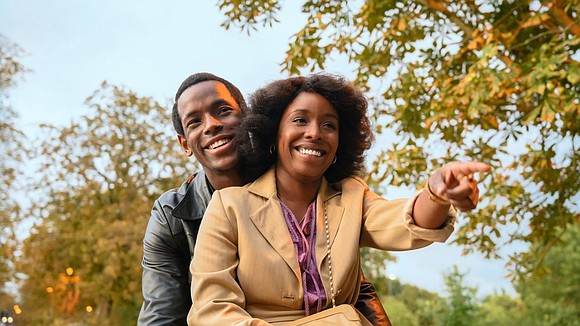 "Mangrove" directed by Steve McQueen, 2020, U.K., 126m
In the late '60s, Frank Crichlow, the Trinidad-born owner of a café in Notting Hill, London, increasingly found himself and his establishment the targets of white police intimidation and brutality. A meeting place for the local West Indian community as well as the area's Black activists and intellectuals, the Mangrove restaurant was raided numerous times without any evidence of illegal activity; finally, the fed-up community took to the streets in protest, resulting in the arrests and violent treatment of several demonstrators. An epic piece of Steve McQueen's Small Axe anthology, this vivid and gripping dramatization of these events and the resulting landmark 1970 trial of the defendants—who came to be known as the Mangrove Nine, and some of whom acted as their own counsel—is a stinging indictment of a system rotted by racism and a powerful portrait of resistance, passionately performed by a remarkable cast led by Shaun Parkes as Crichlow, Letitia Wright as Altheia Jones-LaCointe, and Malachi Kirby as Darcus Howe. An Amazon Studios release.
"Red, White and Blue" directed by Steve McQueen, 2020, U.K.

John Boyega plays real-life figure Leroy Logan, a member of the London Metropolitan Police Force who both witnessed and experienced firsthand the organization's fundamental racism. Set in the '80s, McQueen's film captures Logan's growing awareness of a system that he would one day try to dismantle from the inside, while also centering on his relationship with his father, a victim of white police brutality who initially refuses to accept his son's decision to enter law enforcement. An entry in McQueen's Small Axe anthology, charting various lives over the course of three decades in the city's West Indian community, "Red, White and Blue" is richly evocative and politically charged, with an impassioned yet nuanced performance from Boyega. An Amazon Studios release.
"The Disciple" directed by Chaitanya Tamhane, 2020, India, 128m
Indian filmmaker Chaitanya Tamhane became a sensation after the runaway international success of his 2014 feature debut "Court." His much-anticipated follow-up, "The Disciple," is a finely crafted labor of love set in the world of Indian traditional music. Hindustani classical singer—and remarkable first-time actor—Aditya Modak stars as Sharad, a man living in Mumbai who makes it his life's goal to follow in the footsteps of his father and become a practitioner of the centuries-old Khayal music tradition. As the years wear on, Sharad grows increasingly disillusioned as he strives for divine purity in a world tipping over into bland commercialization. "The Disciple" is a refined yet uncompromising portrait of a young artist's journey, his dreams, and his loneliness, featuring some extraordinary musical performances.
"I Carry You With Me" directed by Heidi Ewing, 2020, U.S./Mexico, 111m
Among the most emotionally resonant and innovatively conceived cinematic love stories in years, "I Carry You With Me" ("Te llevo conmigo") charts the burgeoning romance between Iván (Armando Espitia), a semi-closeted young father and restaurant worker, and Gerardo (Christian Vázquez), a high school teacher who has come to terms more fully with his sexuality. When Iván makes the decision to leave Mexico and find new life and work opportunities across the U.S. border, the two men must make difficult decisions about their future. In her narrative feature debut, Heidi Ewing (Oscar-nominated for "Jesus Camp") unexpectedly and brilliantly incorporates documentary elements into a beguiling, humane tale in which everyday struggle is inextricable from transcendent romance. A Sony Pictures Classics release.