The 2020 American Black Film Festival – goes virtual
Dwight Brown, NNPA Newswire Film Critic | 9/15/2020, 4:32 p.m.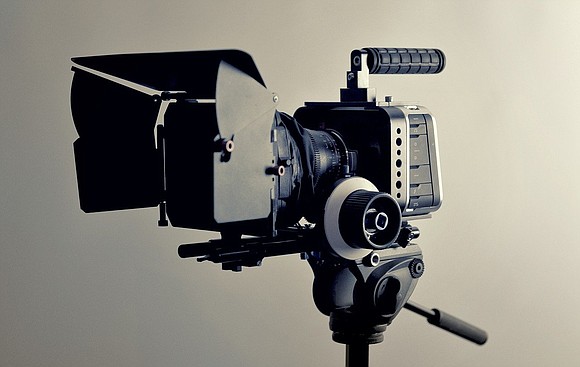 In the age of COVID, film festival directors are finding creative ways to screen movies for audiences without gathering large groups at indoor venues. Hence the 2020 ABFF Online Edition. For those who tuned in, the array of films for the 24th festival by black artists was vast. These movies will do the film festival circuit, and some will find their ways to streaming services too. Get ready.
The Available Wife () – Nicole (KJ Smith, Queen Sugar) runs a struggling record company in DC. She signs the sexy superstar singer Kingston (Terayle Hill) and thinks he can generate dollar bills. He does, along with violence and other problems. Screenwriters Tressa Azarel Smallwood, Kyjuan Cleveland and Jamal Hill have created an Empire and Power knockoff.
Bedhopping, forgery, deceit and murder abound, but play out on the level of a TV soap opera and not a film. Clichéd dialogue sucks the life out of conversations. The direction (Jamal Hill) fails to exhibit any significant style. Smith is fine. Terayle Hill plays the egotistical rapper menacingly like he is T.I. For some unknown reason veteran actor Roger Guenveur Smith, as a disgruntled exec, overacts and looks spasmodic. This one is cheesy. It's also surprisingly entertaining.
The Birth of Deceit () – Director/co-screenwriter Yaw Agyapong and co-writer Ella B. Lynn play at the doorstep of the horror genre, but never step in. Their misguided crime/suspense/thriller takes place in the 'burbs. Twenty-seven-year-old Ambar (Vanessa Noel) is haunted by the death of her parents.
She's been raised by her loving grandma (Rochelle Dickerson) believing that her father and mother were killed in a car crash. A shady cop Lucy (Jennifer Silverstein) knows more about their demise than she's telling. Ambar and her friend Oggie (Devin Richardson) are lured into the cop's home. Should they be concerned? Yep!
In a better script, the cop would be a serial killer with bodies in every closet of her house—and the freezer too. Unfortunately, the filmmakers have other, less absorbing ideas centering around an iffy crime mystery. The wavering tonal issues will leave viewers perplexed on how to react. Any real drama seems affected. The focus should be on one mystery, not several. Jumps between time periods add confusion, not clarity. Devin Richardson and Rochelle Dickerson get their parts right. Silverstein and Terrence Keene as her partner Herald don't.
Curtis (*) – He's that weird dude that hangs around the neighborhood basketball court reminiscing about the player he used to be. Director/screenwriter Chris Bailey's ode to hard-luck local heroes gives those kind of guys their due. His protagonist is Curtis (Dwight Henry, Beasts of the Southern Wild), a homeless man with a touch of mental illness that makes him disorientated and living in the past: "I hit the shot that won the city championship!"
A young struggling basketball player Drake (Alex Henderson, Creed) needs a lot of coaching, as evidenced by his friends who never pick him for their teams: "Drake you the weakest "N—" out there." The two seen destined to meet.