URBAN AGENDA: Homeless Crisis Looms as COVID-19 Evictions Come Due
David R. Jones, Esq., President and CEO of the Community Service Society of New York | 9/16/2020, 3:51 p.m.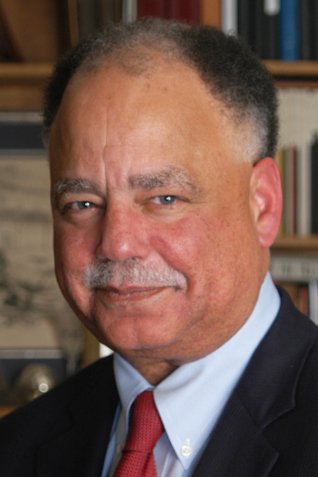 October 4th is Doomsday, the date when some of the mountain of evictions pending in New York courts can go forward. That date is a reminder that the threat of catastrophic, Depression-era homelessness is just around the corner.
Most tenants may be covered by a federal eviction freeze through the end of the year. Gov. Andrew Cuomo can issue a new executive order, or the New York Legislature can take up legislation to extend tenant protections, such as a bill to block evictions until a year after the pandemic state of emergency ends.
Either way, the arrears are stacking up, with no end in sight. As the moratoriums disappear, the evictions will increase. Eviction is not the answer. It does not help tenants cast from their homes and thrown deeper into poverty and at greater risk of the coronavirus. And it certainly doesn't help property owners, who face a 5.1 percent vacancy rate in Manhattan. They have bills and mortgages to pay, too, but eviction is the only tool available to them.

We need a solution, such as serious investment from the federal government, a mechanism for rent forgiveness to assist the more than 100 million people nationwide at risk of eviction and cash-on-the-barrelhead relief for both renters and landlords. The $100 Billion Emergency Rental Assistance and Rental Market Stabilization Act, passed by the House of Representatives as part of the Heroes Act, offers hope to renters. This funding would be in addition to what has already been allocated toward the New York State rental assistance program. Unfortunately, the U.S. Senate has refused to take up the House bill and it appears no additional federal aid will be on the way before the November presidential election.
In New York City, an estimated 735,000 households have lost employment income as a result of COVID-19, according to a New York University study. The working poor, Black and Latinx households – precisely those New Yorkers without the financial resources to ride out bad times – have been particularly hard hit. It is bound to get worse as the ranks of the unemployed grow and jeopardized service-sector businesses stumble.
The NYU study further estimates that there are 111,500 renters who, due to immigration status and other reasons, lost their jobs but did not claim unemployment. It is not clear how they will suddenly pay their back rent once the eviction moratorium ends. And according to the most recent data from the U.S. Census Bureau's Household Pulse Survey, 38 percent of renters in New York State who reported loss of employment income in their household said that they had little to no confidence in paying next month's rent. This is the equivalent of 906,074 renters.
Evictions will skyrocket once the current state moratorium expires. At stake are tenant protections that could keep 14,500 New Yorkers from imminent risk of losing their homes, as well as the 200,000 eviction cases that were filed prior to the pandemic.
State Sen. Zellnor Myrie (D-Brooklyn) and Assemblymember Karines Reyes (D-Bronx) have proposed a bill that creates a blanket eviction moratorium. A coalition of housing advocates, including Community Service Society and Housing Justice For All, support this bill. It would prohibit evictions for a full year after the state lifts its final pandemic-related restrictions.