AFL-CIO form race, social and economic justice partnership with Poor People's Campaign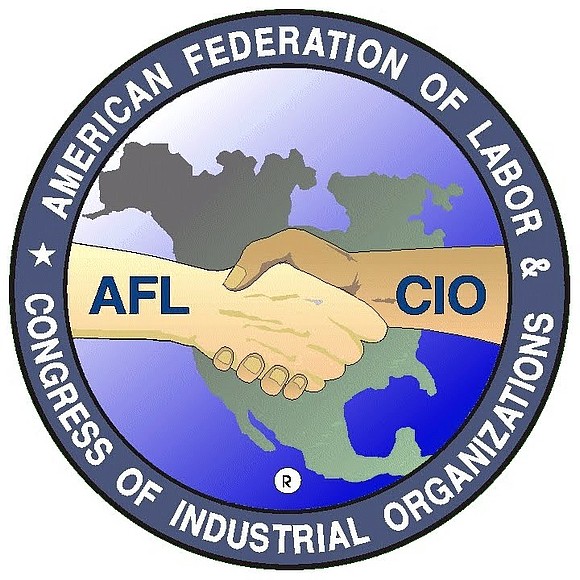 A labor union and social justice organization announced a multi-point agenda to tackle racial, social and economic justice.
On the 57th anniversary of the 16th Street Baptist Church bombing in Birmingham, AL., the Poor People's Campaign: A National Call for Moral Revival and the AFL-CIO had a candlelight vigil honoring the four young, Black girls killed in that bombing and then revealed a 10-point agenda designed to tackle injustice in America.
Parts of the agenda call for Congress to "go beyond the bills still sitting on Senate Majority Leader Mitch McConnell's desk" and take actions to help the poor and disadvantaged. It also calls for a rejection of "death, whether by racism or economic injustice, and unite to fight for life, liberty and the pursuit of happiness for everyone." They also want employers of all kinds go give workers the day off or paid time off so they can vote on Election Day.
AFL-CIO President Richard Trumka said that the country needs to move forward and not to a past that never existed.
"Some refuse to learn," said Trumka. "Some see what's happening and resist change or outright refuse it. Worse, some want to return to a dark past that they mythologize as 'great.' We cannot let them drag us back and hold us down. The ultimate effect of the bombing was not division, but unity. It strengthened the movement. It hastened the Civil Rights Act. It bolstered the Voting Rights Act. It did the opposite of what the Klan wanted. We stand on the shoulders of Birmingham."
This week, McConnell declared that Democrats would "run roughshod over the country" if they were to take over the Senate. "Eliminating the filibuster, D.C. statehood, Puerto Rican statehood, and packing the courts. That's what you get if you change the Senate," said McConnell to reporters at the Capitol this week.
According to the AFL-CIO and Poor People's Campaign, the 10-point agenda that some would call a Democratic agenda, is actually an agenda for all people and not certain people.
"We're here together—the Poor People's Campaign and America's AFL-CIO, America's unions—because we have to be. We must be," the Rev. Dr. William J. Barber II stated. "We're here because we're deeply concerned about the hate and division being sown in our society—not that it's new, but that it's being pushed and stoked… We know the movement is more powerful than racism's fear and division. We don't just believe it. President Trumka and I don't just believe it as some philosophical statement.
"We know it," Rev. Barber II continued. "We know it from history. We know it from Birmingham because if we tell the whole story, it was faith and labor and children and parents and white and Black and Jews and Christians in those Southern states. It was never just Black alone or white alone."