Reggae legend Toots Hibbert has died at 77
JORDANNAH ELIZABETH | 9/17/2020, midnight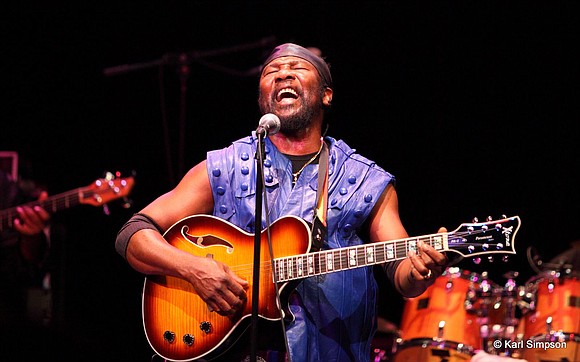 Toots Hibbert, one of reggae's founding fathers and principal singer-songwriter of the band Toots and the Maytals, has passed away at 77 years old. Earlier this month, he was placed under a medically induced coma after being admitted to the Intensive Care Unit at University Hospital of the West Indies in Kingston, Jamaica after expressing concerns about his breathing.
Hibbert was waiting COVID-19 test results to return after exhibiting symptoms. Artists like Ziggy Marley, Bonnie Rait and Mick Jagger shared their thoughts and condolences to the energetic, magnetic showman.
Growing up in the rural village of May Pen, Clarendon, which was 45 minutes west of Kingston, Jamaica, Hibbert was raised in an Afro-Christian community where he learned to sing gospel songs. Some of his early influences were gospel icon Mahalia Jackson and soul artists James Brown, Wilson Pickett and Otis Redding. Little did he know that he would become a global music titan and influence artists like John Lennon and Eric Clapton. His ability to connect with artists and global audiences through his engaging, beautifully crafted reggae songs made Hibbert a national treasure of Jamaica.
His family moved to Trench Town, which was also home to Bunny Wailer, Peter Tosh and Bob Marley, when he was in his early teens. It would be where he would meet Nathaniel "Jerry" Matthias and Henry "Raleigh" Gordon, forming as a vocal trio called The Maytals. They were soon after signed to the Studio One record label and released classics like "Hallelujah," "Fever" and "Six and Seven Books of Moses."
In the early 1970s the band became popular in the United States largely due to being featured on an iconic soundtrack of the 1972 film, "The Harder They Come" starring Jimmy Cliff. One of the songs was Toots and the Maytals' well-known single, "Pressure Drop." They went on to release influential albums like "Funky Kingston" (1975), "Reggae Got Soul" (1976) and Hibbert's solo album "Toots in Memphis" (1988).
In August 2020, the eight-time Grammy winner released his final album, "Got to be Tough." "On the album, an impassioned Hibbert addresses global atrocities on the soul jam 'Just Brutal,' overcoming obstacles on the funk-infused 'Struggle,' combating dirty principles with decency on the scorching 'Warning Warning,' and staying resilient, irrespective of the circumstances on the indomitable title track," writes music journalist, Patricia Meschino.
Toots Hibbert is survived by his wife of 39 years and seven of his eight children.