Rollins celebrates 90, Brooklyn's BLM street mural
Ron Scott | 9/17/2020, midnight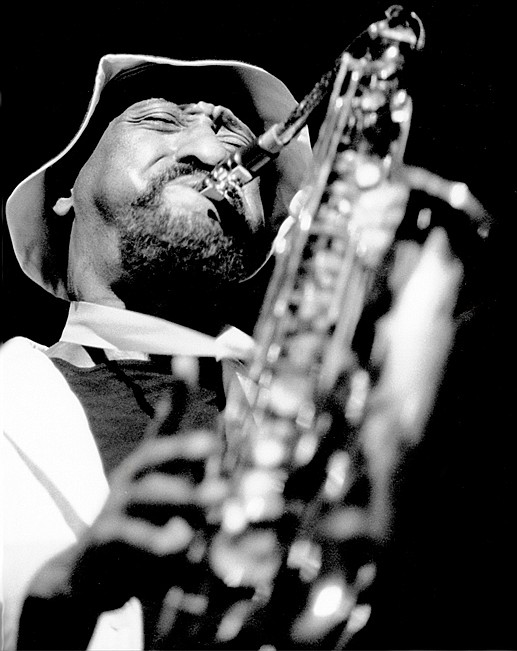 The genius, iconic tenor saxophonist and composer Sonny Rollins aka Saxophone Colossus celebrated his 90th birthday on September 7. In his remarkable seven-decade career Rollins is one of the most significant, influential jazz musicians in jazz history. His rich bold tone jumping with wow improvisational rhythms is immediately recognized.
Many of his compositions have become jazz standards such as "St. Thomas" (both of his parents are from the Virgin Islands), "Oleo" and "Doxy" (one of my all-time favorites recorded by a string of jazz musicians).


Walter Theodore "Sonny" Rollins was born on September 7, 1930 in New York City, a native of Harlem. He attended Edward W. Stitt Junior High School and graduated from Benjamin Franklin High School both in Harlem..
He began to follow Charlie Parker, and soon came under the wing of Thelonious Monk, who became his musical mentor. Living in Sugar Hill, his neighborhood musical peers included Jackie McLean, Kenny Drew and Art Taylor, but it was young Rollins who was out first working and recording with vocalist Babs Gonzales, J.J. Johnson, Bud Powell and Miles Davis before he turned 20. "Of course, these people are there to be called on because I think I represent them in a way," Rollins said recently of his peers and mentors. "They're not here now so I feel like I'm sort of representing all of them, all of the guys. Remember, I'm one of the last guys left, as I'm constantly being told, so I feel a holy obligation sometimes to evoke these people."
He and fellow saxophonist Benny Golson are the only two surviving musicians who appeared in Art Kane's 1958 photograph "A Great Day in Harlem," of jazz musicians in New York taken in front of 17 East 126th St. between Fifth Avenue and Madison Avenue.
In the early 1950s, he established a reputation first among musicians, then the public, as the most brash and creative young tenor on the scene, through his work with Miles, Monk, and the MJQ. Miles Davis was an early Rollins fan and in his autobiography wrote that he "began to hang out with Rollins and his Sugar Hill Harlem crowd…He was an aggressive, innovative player who always had fresh musical ideas. I loved him back then as a player and he could also write his ass off…"
As the country struggles with civil unrest and protests as a result of heartless police killings of unarmed young Blacks, Rollins' "Freedom Suite" (Riverside Records 1958) remains extremely relevant. In the album's liner notes Rollins wrote, "How ironic that the Negro, who more than any other people can claim America's culture as his own, is being persecuted and repressed; that the Negro, who has exemplified the humanities in his very existence, is being rewarded with inhumanity." The title track is a 19 minute improvised intuitive swing suite peppered with Rollins' bluesy tenor sax bluesy suite with his trio bassist Oscar Pettiford and constant drummer Max Roach. His black hair and beard have now faded to white, making him an active knowledgeable elder in the revolution.