Violence still on the rise as temperatures cool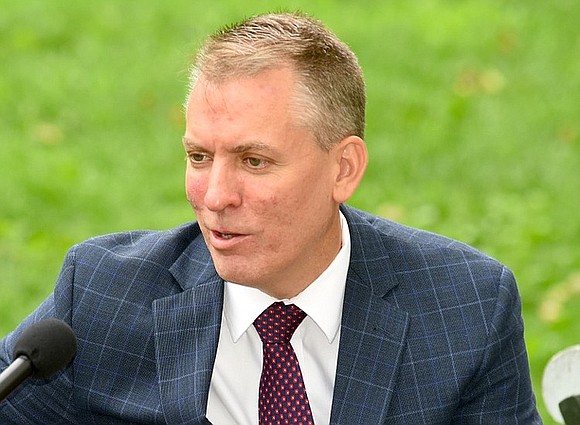 Temperatures might be getting cooler but violence in the city continues to stay hot. Last weekend six people were killed in a total of 18 shootings.
Aside from violence occurring on weekends, weekdays are not being spared. Police report that 14 people were shot last Tuesday and Wednesday, Sept. 8-9, causing major concern as the school year begins for hundreds of thousands of children.
Those afflicted by last weekend's shootings include a 23-year-old man shot in the head in the Bronx's Melrose section on Park Avenue. Another man was killed in Mount Hope in the Bronx just minutes later.
In Dyker Heights, Brooklyn, a 33-year-old man was shot in the torso last Saturday evening, Sept. 12.
Two people were killed last Tuesday and Wednesday, according to reports. One man was fatally shot in the stomach and buttocks at Queensbridge Houses. The other victim was shot in broad daylight on Tuesday afternoon in Far Rockaway, Queens.
Many of those shot during shootings last week were innocent bystanders, including a woman who had just taken a driving test who was injured during a shooting.
The NYPD reports that August saw 242 shootings, a 166% uptick in crime compared to the same month last year.
"Despite all the continuing challenges, our NYPD officers are undaunted," Commissioner Dermot Shea in a statement last week. "The work of our officers represents the best of the policing profession and it continues as they increasingly engage with all of our community partners to protect life, prevent crime and build safer neighborhoods."
The NYPD announced several ways it plans to curb the violence in the city, including placing more officers in high crime areas, community outreach through neighborhood policing and combining short- and long-term investigations to target suspects.
During a recent televised interview this week, Mayor Bill de Blasio continued to blame the closure of courts caused by the COVID-19 pandemic on the uptick in violence.
"We've all been dealing with this perfect storm of everything being closed and tremendous frustration and pain in our communities, but we are starting to get better and we will contain this violence problem and fight it back," he said.
At a virtual town hall meeting this week, Public Advocate Jumaane Williams said gun violence should be treated like a public health crisis.
"The COVID-19 pandemic and the plague of gun violence are both public health crises, and each needs to be met with a public health response, addressing both the supply of guns and demand, or penchant for violence, in communities," Williams said.
The presence of violence during the recent Labor Day holiday weekend has put attention on the city's Crisis Management System. Areas patrolled by CMS saw lower rates of violence, particularly in Southeast Queens, which had no reported shootings during that weekend. In Brooklyn, a coalition of over 100 people patrolled the streets to prevent shootings.
"Violence is a public health epidemic and our neighborhoods have been destabilized by COVID-19 and job loss," said Erica Ford, CEO of LIFE Camp, Inc. "At the beginning of this year, CMS anticipated an increase in violence and we requested an additional $200 million from the city to increase the size and scope of the CMS system. The city approved an increase of $10 million, which will allow us to add four new sites to the network. It is good but not nearly enough. The work we do is the solution; we need to invest in what works."
Residents in East New York are breathing some sigh of relief after a recent gun buyback event brought in 33 guns. The event was held at St. Paul Baptist Church Family Life Center where those who brought weapons received prepaid cards valued as much as $200 for handguns and assault rifles.
Another gun buyback event is being held on Saturday, Sept. 19, from 10 a.m. to 4 p.m at Central Family Life Center (59 Wright Street) in Staten Island.
On Sept. 25, anti-violence organization Harlem Mothers S.A.V.E. is participating in the 2020 National Day of Remembrance to celebrate the lives of those lost to gun violence. The outdoor event is being held at Harlem Mothers S.A.V.E. headquarters at 306A West 128th Street.
"This year, as we honor the memory of loved ones lost to violence, we are also demanding that legislation is passed to end easy access to illegal guns in our state," said Jackie Rowe-Adams, founder of Harlem Mothers S.A.V.E.