BAM hosts in-person dance performance April 6-11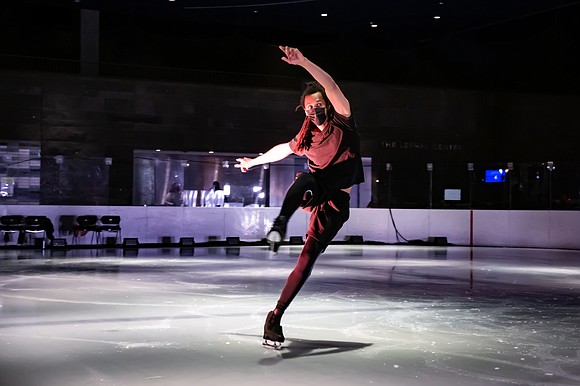 For one week only (April 6-11), the Canadian-based, contemporary ice-skating company Le Patin Libre (French for "Free Skate") makes their Brooklyn Academy of Music (BAM) debut at the LeFrak Center at Lakeside, Prospect Park. This performance is part of BAM's outdoor season of live, in-person performances. Founded in 2005 by artistic director Alexandre Hamel, Le Patin Libre aims to activate "…skating rinks globally as a place where diverse audiences can gather and discover a new art form," notes the release. Each of the five company members hold a significant role along with Hamel: Pascale Jodoin is a co-director and choreographer; Jasmin Boivin is composer, musical director and choreographer; Taylor Dilley is a choreographer; and Samory Ba, the only member who is not Canadian and born in France, performed for various ice shows before he joined Le Patin Libre collective in its early stages.

The evening's program includes excerpts from a body of works, plus Influences which "…explores human interconnectivity and the relationship between a group and its individuals," according to the release. For more information visit: www.bam.org/influences.