Prolific rapper MF Doom dead at 49
JORDANNAH ELIZABETH | 1/7/2021, midnight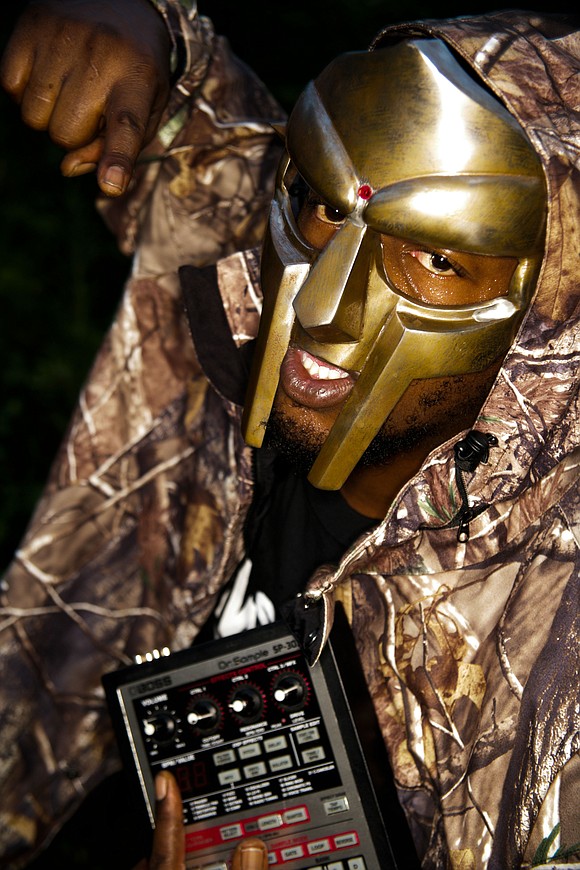 It has been reported that the masked lyricist MF Doom has died. The news was first announced by this wife, Jasmine Dumile, via an emotional message posted on his Instagram account:
"To Dumile
The greatest husband, father, teacher, student, business partner, lover and friend I could ever ask for. Thank you for all the things you have shown, taught and given to me, our children and our family. Thank you for teaching me how to forgive beings and give another chance, not to be so quick to judge and write off. Thank you for showing how not to be afraid to love and be the best person I could ever be. My world will never be the same without you. Words will never express what you and Malachi mean to me, I love both and adore you always. May THE ALL continue to bless you, our family and the planet."
MF DOOM's rep, Richie Abbott, confirmed his death.
MF Doom, whose given name was Daniel Dumile, created his masked persona based on the Marvel character, Dr. Doom, and was known for his intricate, conversational rhymes and clever wordplay. Born in London in 1971, he grew up on Long Island, N.Y. He began his career in the 1980s playing another character, Zev Love X in the hip hop group KMD. The group received positive reviews for their 1991 album, "Mr. Hood," but while recording their 1993 follow-up, "Black Bastards," his brother DJ Subroc, who was also a member of KMD, died in a car accident causing Doom to retreat from the public eye until the late 1990s and halting the release of the controversial "Black Bastards" album until 2001.
In 1999 MF Doom resurfaced during an impromptu show at Nuyorican Poets' Cafe in Manhattan wearing his signature mask, and following the surprise performance, he released his album, "Operation: Doomsday" the same year.
This elusive artist is known for his many names and numerous collaborations, including an album with producer Madlib under the name Madvillain. MF Doom was humorous, intelligent, ironic and strongly influential to younger artists like Tyler the Creator and Playboi Carti. In 2017, MF Doom experienced another rattling loss when his son Malachi tragically died.
Now, the world mourns his short yet profound life. He was a hip hop icon and will not soon be forgotten by those who loved him and held the resonance of his music deeply in their hearts and minds.