Thank you Whodini's Ecstacy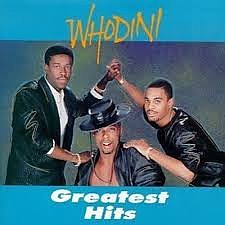 There were plenty of contrasting ideologies that plagued the emergence of hip hop music: that club 371 vs the P.A.L. community center; that fly guy vs b-boy; that commercial radio vs underground, that boom bap vs melody. Are we singing along begging for 'some of that yum, yum, yum before I go to bed' or was it 'a party night everybody was breaking, the hi's was screaming and the bass was shaking?' A few of y'all understand what I'm talking about. If you were around for the beginning of the journey, then you know of the few that were able to find comfortability, find the commonality and organically shine on both those sides. The question to you then is who did THAT better then Whodini? At their apex, where could you go without hearing a Whodini song? (not record, SONG) They put in feelings what the dictionary didn't know about the definition of "Friends." Over time, those five minutes of funk probably tallied up to a few years if you were to add the number of times it was in rotation. At his 30th Anniversary Concert in Coney Island, Big Daddy Kane kept it 100 on who created the lane from Brooklyn to Star-Hood Ave and Iconic Blvd.
"This is who put Brooklyn on the map. It wasn't me; it wasn't BIG it wasn't J. Put your hands together for Whodini," said Kane. FACTS!!!

John "Ecstasy" Fletcher, co- founder alongside Jalil Hutchins, of the collective Whodini, died at 56, on the eve of Christmas Eve, according to a statement released by his family.

In the statement confirming his death, daughter Jonnelle Fletcher wrote, "John 'Ecstasy' Fletcher was a beloved man, the life partner to Deltonia and ex-husband to Carla, twin brother to Joseph, artist, friend, and lifetime performing partner to the Legendary Jalil of Whodini.
"Please send love and prayers to our family, and with open hearts we ask the ancestors to cover his soul in peace and tranquility. Play his music if it moves you, and know he'll be hearing you on his way home this day, Dec 23rd."
Ironic that 2020 took our ecstasy AND Ecstasy isn't it? Well, that depends on how you view it. Look at the samples of love:
"My God this one hurts me so bad; I can't even believe I'm posting this; Ex you know I love you. Thank you for every word, every conversation, every good time, may your soul rest in power."
––Jermaine Dupri
"Impeccable pocket. Incredible voice. Legend, Legend, Legend!"
––Pharoah Monche
"One Love to one of Hip Hop's Greatest! There will never be another!"
––Jalil

"A pillar. One of our foundational pieces. Our Temptations. Our Four Tops. Our Isley Brothers. A standard. That's what Whodini was and is to us."
––9th Wonder
"Ecstasy was one of the greatest to ever rock a microphone. Whodini broke barriers, set trends and looked out for us as we came up."
––Chuck D
Since we're still challenged with ways to entertain ourselves, let's just include Whodini's catalog to those of Betty Wright, Bill Withers, Charlie Pride and Pamela Hutchinson of The Emotions. Educate and appreciate!! Welcome 2021! Enjoy the nightlife.