Zelia Page Breaux: A music teacher who mentored Ralph Ellison
Herb Boyd | 1/7/2021, midnight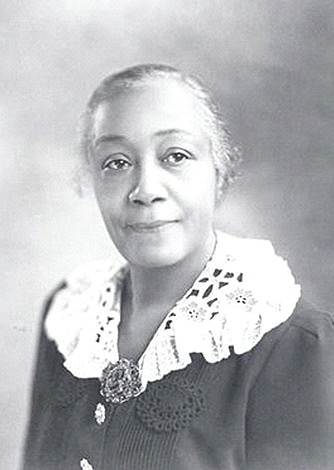 One of the longest entries in "The Achieving Black Woman in Oklahoma, Past and Present" edited by Etta Perkins, Christine Pappas and R. Darcy is on Zelia Page Breaux (1880-1956). The length of the profile only provides a glimpse of her formidable legacy. Emulating these editors, I will allow the renowned author Ralph Ellison, himself a native Oklahoman, to present his memories of this fantastic teacher. Before he elucidates on Mrs. Breaux, Ellison has authored a lengthy profile on her father, Inman Page, whose historical status in the state is incomparable. This citation is taken from Ellison's collection of essays "Going to the Territory."
"Mrs. Breaux," Ellison begins, "was a musician and a teacher of music. By the time I entered the primary grades she was supervisor of music for Oklahoma City's Negro schools, and the connection between Mrs. Breaux and my presence here began in a second grade classroom. At the time we were dancing and singing to a little nursery tune which went, 'Oh, busy squirrel with bushy tail and shiny eyes so round/Why do you gather all the nuts that fall upon the ground.' There were quite a number of us hopping about, but she must have been struck by the way this particular little nut was doing his squirrel act, because she gathered me up for special attention. So began one of the most important relationships in my life.
"For more than ten years," Ellison continued, "Mrs. Breaux was a sort of second mother. Naturally, I had my own mother and I loved her very much, but between us there arose the usual conflicts which affect the relationship between parent and child, and when this happened, Mrs. Breaux was always there to be turned to. Better, still, she was an agent of music, which soon became the main focus of my attempts to achieve my own identity.
"This was during the 1920s," he wrote, "the period in which what was known as the Public School Music Program was sweeping the nation. Mrs. Breaux was a leader in this movement which did so much to broaden and enrich the nation's musical culture. She did so by teaching musical theory and by training what became famous marching bands. She organized school orchestras, and she was responsible for the high quality of our music-appreciation program. Thanks to her, ours became a Oklahoma Women's Almanac 83 music-oriented culture which involved as many of the other arts as was possible in a system that was limited in budget and facilities. On May Day children from all of the Negro schools were assembled on the playing field of the old Western League baseball stadium, the girls in their white dresses and the boys in blue serge knickers, and white shirts, and there, to the music of the Douglass High School Band, we competed in wrapping dozens of maypoles and engaged in mass dancing of a variety of European folk dances." Following the editors, I also cut some of Ellison's remarks on European dances.
"Thanks to Mrs. Breaux," Ellison observed, "we were being introduced to one of the most precious of American freedoms, which is our freedom to broaden our personal culture by absorbing the cultures of others. Even more important was the fact that we were being taught to discover and exercise those elements of freedom which existed unobserved (at least by outsiders), within our state of social and political un-freedom. This gift, this important bit of equipment for living, came through the efforts of a woman educator who by acting as agent of the broader American culture was able to widen our sense of possibility and raise our aspirations. Nor was that all for while I was to become a writer instead of a musician, it was Mrs. Breaux who introduced me to the basic discipline required of the artist. It was impossible for me to grasp the basic compatibility of the mixture of the classical and vernacular styles which were part of our musical culture. She was one of the owners of what for many years was the only Negro theater in Oklahoma City, and it was here that she made valuable contributions to the popular arts. While she discouraged her students from playing jazz, she also saw to it that our community was provided the best of Negro entertainers. In her Aldridge Theater one could see and hear the great blues singers, dancers and comedians, the famous jazz orchestras and such repertory drama groups as the Lafayette Players. In other words, just as she taught Negro spirituals along with Bach and Handel, she provided a cultural nexus in which the vernacular art forms could be encountered along with the classical. So just as her father transmitted the ideals which he had gained at Brown University across the color line and down the annals of our unwritten history, so did his daughter bring together and make possible an interaction of art forms, styles, and traditions. Interestingly enough, it wasn't until years later that I learned how unusual this was, or the extent to which it cleared away the insidious confusion between race and culture which haunts this society."
Ellison was just one of several luminaries she tutored or influenced, including guitarist Charlie Christian and vocalist Jimmy Rushing. She organized the first music department at Langston University and the school's orchestra. Among her distinctions, Mrs. Breaux, who married Armogen Breaux in 1905, was a versatile musician and competent on several instruments. In 1977, she was posthumously inducted into the YWCA Hall of Fame and in 1983, Breaux was inducted into the Oklahoma Women's Hall of Fame. She died in Guthrie, Oklahoma in 1956.