D'Angelo's Vezuz friends edition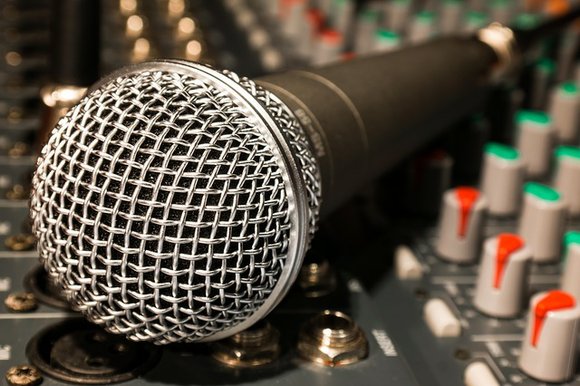 For pure entertainment, one of the most underrated guilty pleasures is hearing those heated back and forth, passionate, sometimes loud discussions of differing views. Michael or Kobe?  Sugar Ray Leonard or Money Mayweather?  Griffey Jr or Bonds?  Those pairings get the party started, but if you really want to get things on 10 infuse music in the mix. The inception of VERZUZ has definitely added some sauce to the pot. Followers of certain artists that have yet to appear, add a certain spice when they bring up their ONE. You'll hear things like My guy/gal vs Who wanna take this L? Or The Champ is here but Nobody is worthy? Or in the case of the most recent that took place Saturday, Feb. 27, D'Angelo VS Friends! Friends? Nahh G, we need that contention and conflict that competition breeds to bring that passion. D'Angelo, Mary J Blige, Jay-Z and the dude that's in prison for a lengthy prison Fiesta are amongst the names that their ardent followers think will steamroll anyone that stands in opposition, but truth be told there are some names that can hold their own. For D'Angelo that adversary was revealed in the postgame conversation between Verzuz co-founders Swizz Beats and Timbaland. Said Swizz, "D'Angelo vs Maxwell on Valentine's Day. That didn't work out...the fact that D'Angelo was still ready to go...and motivated, we had to celebrate him...no matter who was onstage with him." Adding more, "We had to celebrate that king because, as you can see, those songs that he played tonight, man, that's real music and this is celebrational stage...and we couldn't play around with him. We had to let him get his garden because he showed up and showed out." He concluded, "That man pulled up to Verzuz three hours early. D'Angelo was the earliest in Verzuz history tonight. So, don't get him showing up at the time he did (an hour after the advertised Go time) mixed up with the pre-show, which was by DJ Scratch."
Needless to say, the show went on and once music commenced all that was left was to sink into the vibe. If one paid close attention the set was not just a celebration of HIS music. It was about his music as a Black man framed through Black history and Black artistry. The opening salvo was a song that was probably being debuted, but it featured and showcased the mastery of Keyon Harrold, the veteran trumpeter and member of D'Angelo's band The Vanguard. Harrold was recently in the news as a protector to his family, specifically his son during the infamous "SoHo Karen" debacle. Perfect way to get the brother some shine for his talent not a circumstance in Harlem. On the Apollo Theatre stage, no less speaks volumes. Anyone notice the hip hop interludes? Who else could pull off a seamless transition from Mobb Deep to Roberta Flack? How about the nod to the next generation with the highlight of the night duet with H.E.R.? That's what we doing!!!  
For us that needed that Verzuz feel, it came down to songs from which albums were the highlights. "Sugah Daddy," "Really Love," and "Another Life" from 'Black Messiah.' Maybe? Brown Sugar's title track, "Lady," and "Alright" moved the crowd fo' sho. Realistically though it looks like the "Voodoo" album had the biggest reactions with the "Left & Right" guest appearance from Meth and Redman, "One Mo Gin" and the show stopping "Untitled (How Does It Feel)."
Great night! Over and out. Holla next week. Til then, enjoy the nightlife.