Boys & Girls of Mount Vernon to host Community Conversation Series with Sister Souljah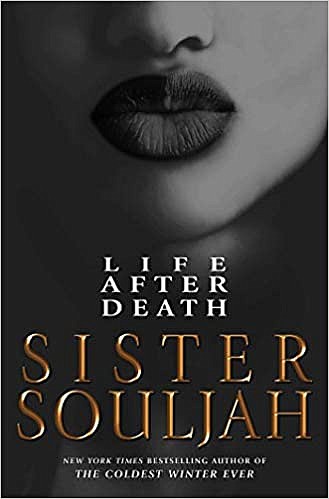 The Boys & Girls Club of Mount Vernon has developed a new event series featuring high profile leaders from across a broad spectrum of society who will join them to fulfill their mission to develop today's youth into tomorrow's leaders. The Boys & Girls Club of Mount Vernon Community Conversations Series launches Wednesday, March 24th featuring Sister Souljah, author, educator of underclass youth and political activist. Her national bestseller "The Coldest Winter Ever" is considered the definitive novel of the hip hop generation. She has worked to support the African American community by creating a national youth and student movement, and she is credited with serving homeless families, creating academic, cultural and recreational after-school programs, weekend academies, and sleep-away summer camps.
The Boys & Girls Club of Mount Vernon will present this program in partnership with the Greater Hudson Valley Chapter (NY) & Westchester County (NY) Chapters of The Links, Incorporated. The Zoom event room will open at 5:30 p.m. All proceeds benefit Boys & Girls Club of Mount Vernon. Complimentary admission, registration is required, and autographed copies of Sister Souljah's New York Times bestseller list book "Life After Death" are available for purchase.
"It is an honor to have the opportunity to sit with literary legend Sister Souljah to discuss the highly anticipated sequel to 'The Coldest Winter Ever,'" said Dr. Traci Alexander, director of Development at the Boys & Girls Club of Mount Vernon. She added, "As a young girl, I recall falling into the rapture of Winter Santiaga, and I could not turn the pages fast enough to see what she would do next. I am excited for Sister Souljah's readers to have the opportunity to ask questions. It's been nearly 22 years, and we are so ready for her!"
Past speakers who have appeared as special guests of the Boys & Girls Club of Mount Vernon have included former U.S. National Security Adviser Susan Rice, author Dr. Michael Eric Dyson, media personality and author Marc Lamont Hill. For information, visit bgcmvny.org