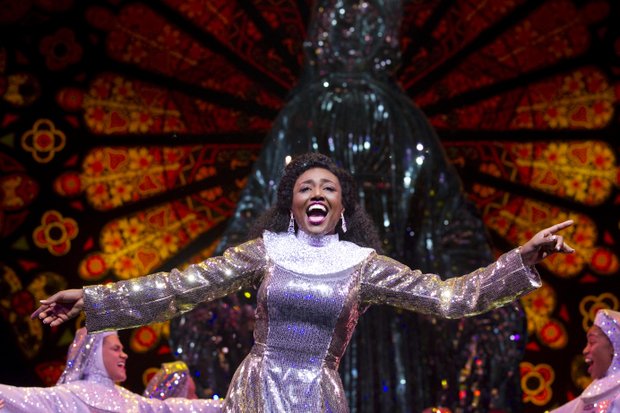 Sister Act
Stories this photo appears in:
Greetings! We are entering "The Motown Zone." After much anticipation, previews are beginning for "Motown:...
Happy King Day and congratulations to our re-elected president, Barack Obama, first lady Michelle Obama...
Greetings! It's GBE African Liberation Month 2012 and the World African Diaspora Union is urging...

I am so excited as I sit down to write about the year in Black...
Greetings! Attention! The National Action Network will present free holiday meals at the House of...
Greetings! The entertainment world lost one of its brightest lights with the passing of Nick...
Greetings! Don't forget that next week, on Wed., Aug. 17 is "Garvey Day," as we...