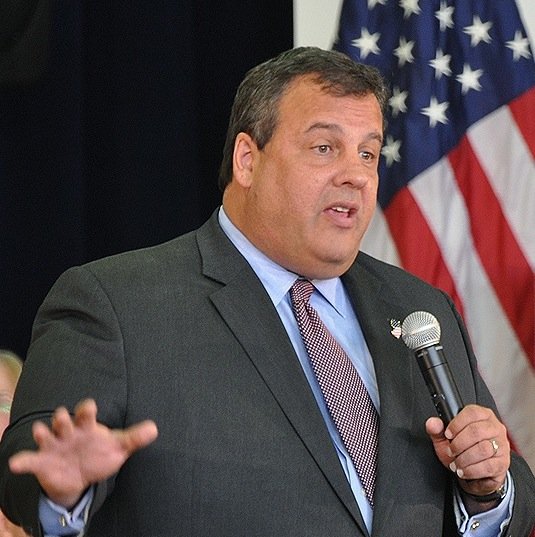 Christie slams Atlantic City mayor for not following orders
Stories this photo appears in:
New Jersey Gov. Chris Christie's going out like he came in: fighting against labor.
Things just keep getting worse for New Jersey Gov. Chris Christie.
New Jersey Gov. Chris Christie was not on trial in connection with the so-called Bridgegate scandal, but the case has thrown into question the political future of the once-rising Republican star.
The Fight for $15 movement suffered a blow in New Jersey as Gov. Chris Christie vetoed a bill that would have raised the minimum wage in the Garden State.
New Jersey Gov. Chris Christie said that if he were mayor of New York City, he would bring back the stop-and-frisk program, slamming Mayor Bill de Blasio for the policies he's implemented.
Chris Christie sent the president a letter urging him "to demand the immediate return of Joanne Chesimard/Assata Shakur before any further consideration of restoration of diplomatic relations with the Cuban government."
Chris Christie still faces investigations by a New Jersey legislative committee and a probe by the local U.S. attorney's office because of last year's bridge scandal, but last week, when the New Jersey governor mingled with some of the Republican Party's most influential fundraisers at Mitt Romney's three-day political retreat in Utah, he told business leaders and GOP donors that he's moving past the scandal.
Lawyers hired by New Jersey Gov. Chris Christie at taxpayers' expense concluded that the governor and members of his staff played no role in the toll lane closures that caused massive gridlock on the world's busiest bridge from Sept. 9-13, 2013.
Chris Christie remained in hot water over emails that revealed his top aides constructed a traffic jam on the New Jersey side of the George Washington Bridge
With less than a week until Election Day, Gov. Chris Christie is all but guaranteed to be re-elected
Despite his warm embrace and glowing words of praise to President Barack Obama, New Jersey...
New Jersey Gov. Chris Christie slammed Atlantic City Mayor Lorenzo Langford for failing to follow...
Despite vehement criticism and caustic comments from people across the state, Republican Gov. Chris Christie...
After months of intense speculation and discussion, New Jersey Gov. Chris Christie made it official...