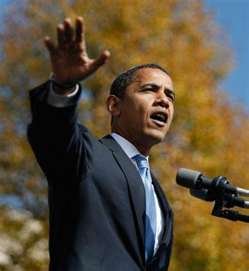 President highlights the importance of Memorial Day in weekly adress
Stories this photo appears in:
Picking up where he left off at Hofstra University in the second debate, President Barack...
The founders of our Nation's first colleges and universities for African Americans shared a fundamental...
The following is President Barack Obama's weekly address where he highlighted the importance of Memorial...
One of two tendencies will carry the day as justices of the U.S. Supreme Court...
Voting for Barack Obama in 2008 and playing a role in history was a no-brainer...