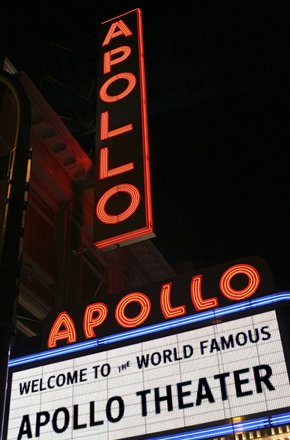 Second Esperanza Spalding show added at the Apollo
Stories this photo appears in:

Greetings! We have finally arrived at the final weekend of 2011. It has been a...

Due to popular demand, Bowery Presents has added an Esperanza Spalding show at the Apollo...

Vote like your life depends on it ... because it does. You may not feel...

While the Apollo Theater is known for showcasing music and entertainment on its stage, an...

A discussion on voting rights and politics took center stage this past Monday night as...

When Nina Flowers first went to the Apollo Theater when she was 15 to see...

Adding to the already noisy sounds of the hustle and bustle of 125th Street are...

Significant changes coming to Harlem over the next several years aim to make the legendary...

As part of the Apollo Theater's free Open House weekend, going on Feb. 3 through...

The man with the plan returns back to Harlem and this time it's at the...