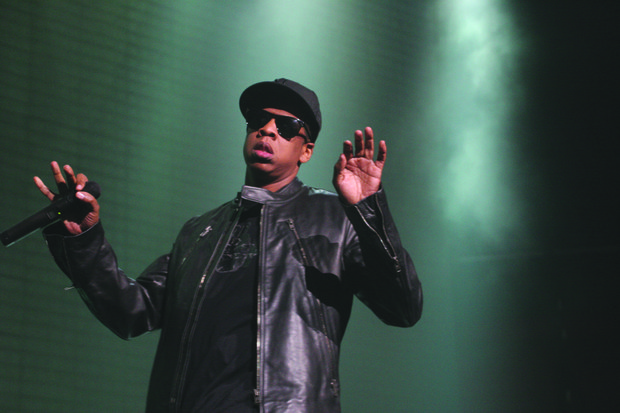 Jay-Z runs Brooklyn
Stories this photo appears in:

Hip-hop mogul Jay Z will headline a concert for Democratic presidential nominee Hillary Clinton in Cleveland before Election Day.

A year ago, global music and entertainment platform, TIDAL, raised upward of 1.5 million, divvied into grants for a select list of organizations promoting social and racial justice with their inaugural TIDAL X: 1020 Amplified by HTC.

Much attention was paid to the glistening, coaster-sized medallion hanging from rap mogul Jay Z's neck as he and his wife, Beyoncé, sat courtside during a Nets game at Brooklyn's Barclay Center last week.

Diana Ross' 25-year-old son Evan Ross announced he is ready to marry Jessica Simpson's sister, Ashlee

The premiere of "Black Nativity"' bring cast of celebrities to Harlem

Can't deny it. Jay Z is a consummate performer. His opening show of an eight-night...