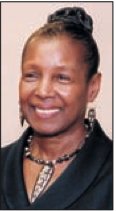 NOV. 6, VOTE! YOUR FUTURE DEPENDS ON IT!
Stories this photo appears in:

Election Day, november 6, 2012, is a defining moment for all americans but most importantly,...
"As I have said many times and believe with all my heart, the coalition that...

On Tuesday, June 14, beginning at 4:30 p.m., working men and women who are fired...