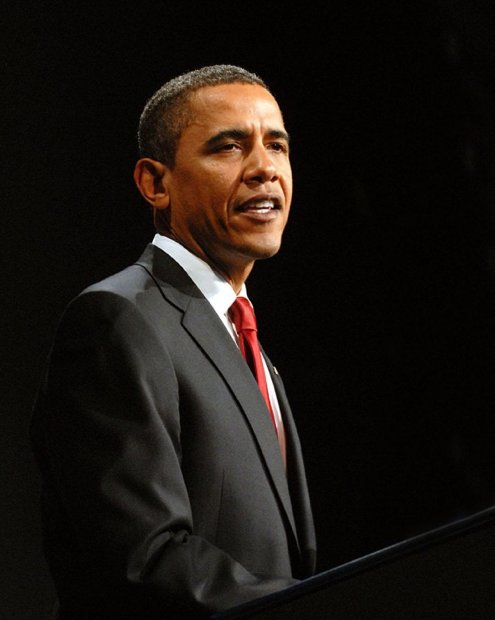 Obama tops Romney in two polls
Stories this photo appears in:

On Wednesday, June 26th, President Obama will travel to Sub-Saharan Africa for the first time...

At 11:15 p.m. on Tuesday November 6, 2012 the media projected President Barack Obama had...

As every political pundit knows, and often asserts, a poll is a poll is a...

Addressing the U.N. General Assembly on Tuesday morning was an opportune moment for President Barack...

Last week, the Obama administration launched the STEM Master Teacher Corps, a program that will...

OK, we've had a Willie Horton moment, and last week Swift Boat came up when...

THE PRESIDENT: Good afternoon. Earlier today, the Supreme Court upheld the constitutionality of the Affordable...

To honor the United States' first Black president, the Smithsonian's National Museum of African American...