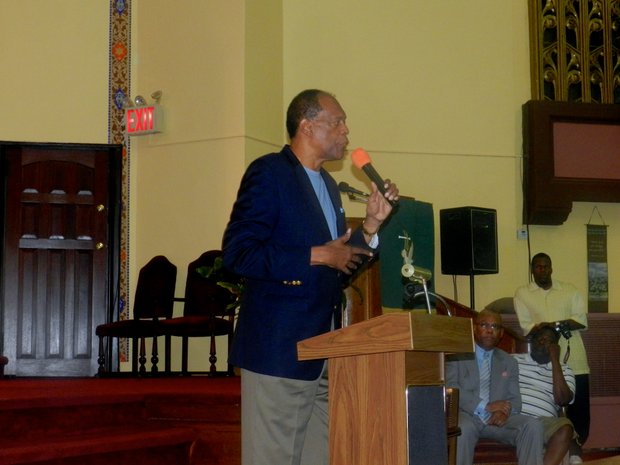 Activist Bob Law tells the Brooklyn community to redirect the money they spend at fast food restaurants to Black schools and businesses.
Stories this photo appears in:

In 1960, there were 103 Black elected officials throughout the nation. By 1990, that number had grown to 9000. Nonetheless, as we approach 2014, all of the social comfort indicators show that the political and economic status of African Americans continues to decline.

Recently in New York, two young Black shoppers were arrested while shopping at the upscale Barneys clothing store

According to former radio personality and community activist Bob Law, Blacks should consider how the way they spend their money could influence policy in America.