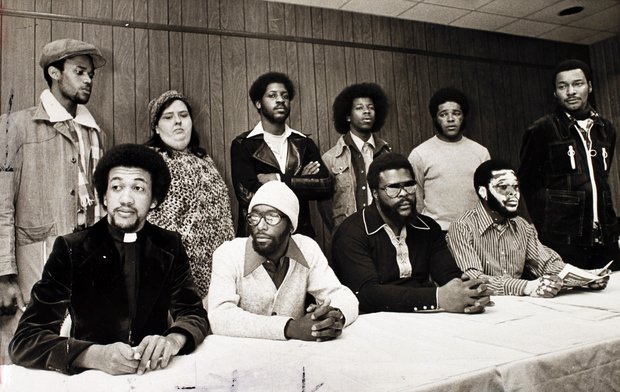 Archival photos of Wilmington 10: From left, front row, Rev. Ben Chavis, Joe Wright, Connie Tindall, Jerry Jacobs; from left, back row, Wayne Moore, Anne Sheppard, James McKoy, Willie Vereen, Marvin Patrick and Reginald Epps. 1976
Stories this photo appears in:

The New York Times reports: More than 40 years ago, 10 people were wrongly accused...