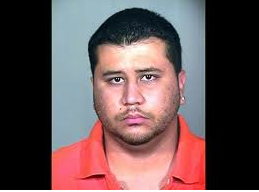 Zimmerman
Stories this photo appears in:

Reports indicate George Zimmerman was involved in a shooting in the Lake Mary, Fla. near Orlando on Monday.

Rapper DMX has agreed to fight Trayon Martin killer George Zimmerman in a "celebrity" boxing match, according to a report released on Feb. 5. The news comes on what would have been Trayvon Martin's nineteenth birthday. Much of the black community, including the Rev. AL Sharpton aren't too sure about the rapper's decision.

An announcement hit the media that a murderer who was found innocent has chosen an opponent for a purposed celebrity boxing match.

Reports indicate that Zimmerman was arrested Monday and charged with aggravated assault after pointing a gun at his pregnant girlfriend, putting two lives in danger.

A knock-knock joke is what started one of the decade's most watched court cases. The joke was uttered by George Zimmerman's defense attorney, Don West, in reference to jurors' knowledge of his client, qualifying them to serve on the jury. He later apologized.