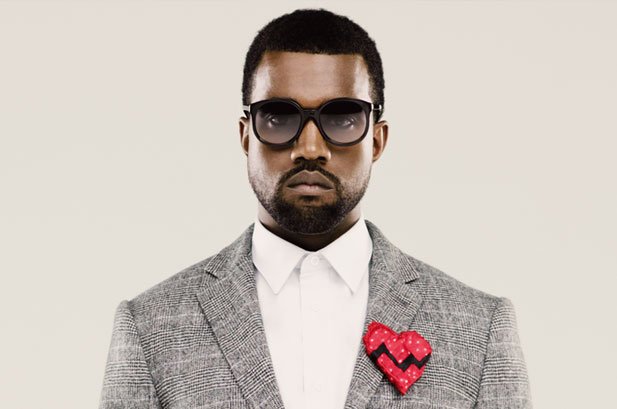 Kanye West
Stories this photo appears in:
Kanye West's comments about slavery—calling the situation in Africans imported to the Americas as slaves a "choice"—has sparked widespread controversy in the Black community.

News that Kanye West has been hospitalized resulted in an outpouring of well wishes for the rapper.
Rapper Kanye West abruptly left his set early at the Meadows Festival in New York on Sunday night after learning his wife, Kim Kardashian West, was held at gunpoint in her Paris hotel room.
It was an only-in-New-York moment: the announcement of a surprise Kanye West performance that drew throngs of people to the streets of Manhattan in the middle of the night. But instead of a concert to remember, the night ended with a hoard of disappointed fans and allegations that police used pepper spray to disperse them.
anye West recently released his latest album, "The Life of Pablo," on TIDAL, the subscription music site owned by Jay Z. He then tweeted that the album would "never never never be on Apple," and that it would never be for sale.
Rapper Kanye West has managed to offend some folks during New York Fashion Week.

Forget 2016. Kanye West says he's planning to run for president in 2020.

As The Secret Relationship Between Blacks and Jews, Vol. 2, shows, Jewish dominance in the fields of business, trade, commerce, and finance started with Black labor--from the Southern cottonfield investments of the Rothschilds, to the Alabama slave-dealing of the Lehman Brothers, to the Jewish "needle trade" sweatshops of New York. Kanye West's attempt to penetrate that history and those business connections is a formidable venture and worthy of full Black support.

Things are about to get vurrry, vurrry interesting. If you're tuned into the NBA Finals or scour YouTube, I'm pretty sure you caught the Samsung commercial featuring Jay-Z in the recording studio, revealing his creative sessions for the new album "Magna Carta Holy Grail," due to drop on July 4.