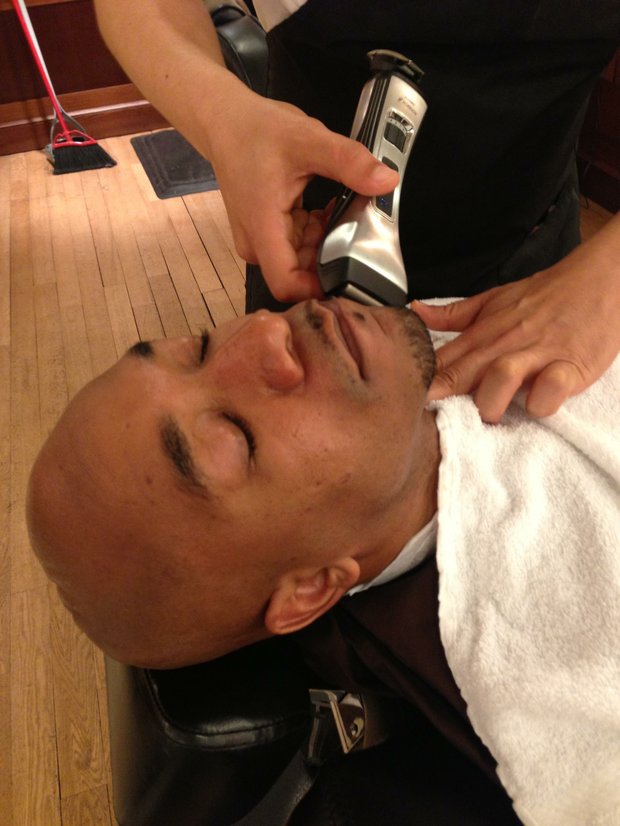 Stories this photo appears in:

A new study finds that patients who participated in a patient navigator program in which they enrolled at their barbershops were twice as likely to get screened for colorectal cancer.

From Broadway to Harlem, BBraxton's salon is in full swing! For skin and hair care, this top shop gives men the star treatment! When it comes to grooming, men have come a long way with feeling comfortable in a grooming salon. It seems like men have always enjoyed a steam room at their gyms, especially after a vigorous workout. Dad used to always looked forward to his visits to the barber shop, where he often met his friends and enjoyed a laugh or two. He would always smell so nice when he came home. You could tell that he felt good too. Located on the street level at 1400 Fifth Ave. (off the corner of West 116 Street), BBraxton's salon offers "exceptional grooming for exceptional men." The shop is dedicated to attending to a man's needs when it comes to his hair, nails, feet, hair and skin. They recently signed on to be the official groomer for the men in the cast of the Broadway hit "Motown: The Musical." When you walk into BBraxton, you can relax immediately.