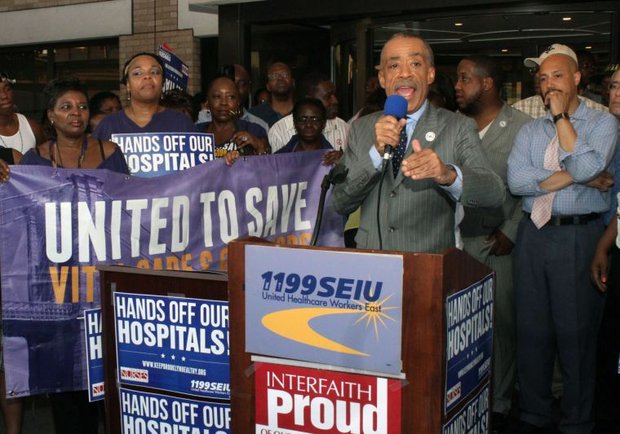 Al Sharpton Interfaith rally
Stories this photo appears in:

"Gov. Cuomo will be signing the death warrants of hundreds if not thousands of people from the Central Brooklyn area if he does not stop the effort to close Interfaith," said activist minister the Rev. Herbert Daughtry. "This community and beyond needs this hospital. Thousands of people rely on it."

With years of financial mismanagement leaving Interfaith Medical Center (IMC) in a state of crisis, the once-promising merger between IMC and Brooklyn Hospital that was intended to shore up IMC's finances is in danger of being its demise.