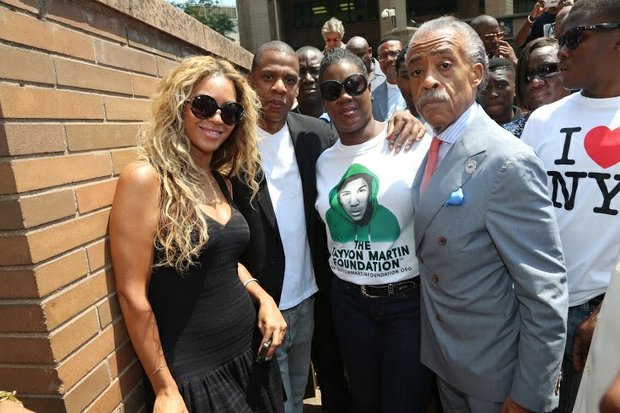 Beyonce and Sean "Jay-Z" Carter, Sabrina Fulton and the Rev. Al Sharpton
Stories this photo appears in:

Thousands of protesters rallied in over 100 cities across the nation on Saturday with a singular mission: to keep the memory of Trayvon Martin alive and to bring some semblance of justice to his tragic death. Simultaneously, as the George Zimmerman verdict came in, the "Justice for Trayvon Martin" call went out. Following the lead of legendary artist Stevie Wonder last week, a bunch of performers have announced that they too are going to be supporting the Florida boycott.