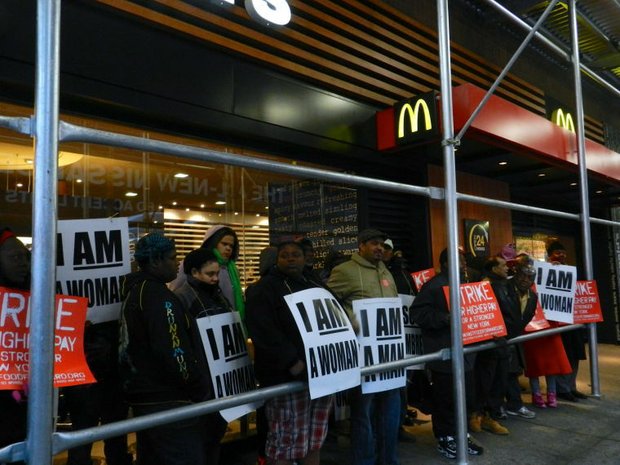 Fast food worker's strikers at the McDonald's in Times Square on April 4, 2013
Stories this photo appears in:

fast-food workers filled a class-action lawsuits against McDonald's in several states and joined a 30-day protest against the company.

Looks like the spotlight on McDonald's and its pay practices will be a little bit brighter in 2014.

Fast-food workers around the country walked off the job last Thursday in the largest strike ever to hit the industry.

Today, fast-food workers all around the country staged yet another walkout to rally in favor of a living wage and better benefits—with New York leading the charge.

New York City fast food employees started walking out of their respective businesses today as part of a national day-long protest in favor of a living wage and the right to form a union.