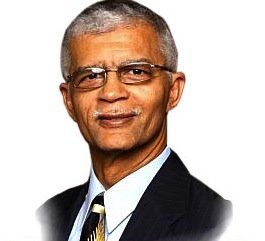 Chokwe Lumumba
Stories this photo appears in:

This weekend, there will be memorial and funeral services held in Jackson, Miss., in celebration of the life of the honorable Lumumba.

On Tuesday, Feb. 25, the grassroots movement was stunned by the news of the sudden and unexpected loss of warrior attorney and Jackson, Miss., Mayor Chokwe Lumumba at the age of 66.

Jackson, Miss., Mayor, prominent attorney and former human rights activist, Chokwe Lumumba died Tuesday.

Civil rights activist and attorney Chockwe Lumumba is the new mayor of Jackson, Miss. The...

On Tuesday Chokwe Lumumba won the general election for Mayor in Jackson, Mississippi; receiving 87%...