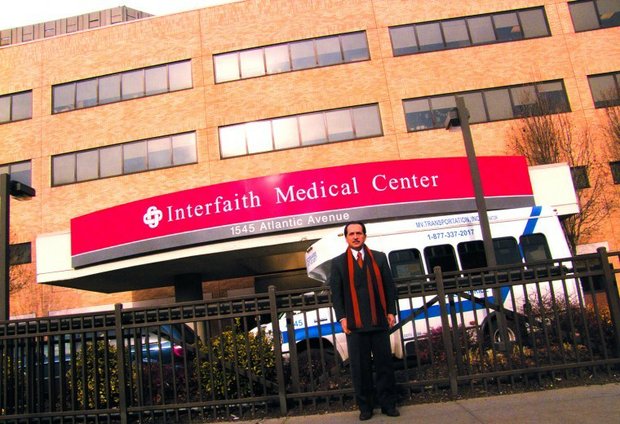 Interfaith President and CEO Luis A. Hernandez
Stories this photo appears in:

Interfaith Medical Center's best days in Bedford-Stuyvesant might be behind it. According to court papers, the hospital stated that the New York State Health Department rejected a restructuring plan and refused financial help until the hospital begins its shutdown process. A request was then put in to begin bankruptcy proceedings, with the closing motion set to be held on Aug. 15 in United Stated Bankruptcy Court in the Eastern District of New York.

Last Saturday, hundreds marched in central Brooklyn over the precarious future of Interfaith Medical Center. Nearly 300 were in attendance, as members of New York State Nurses Association (NYSNA) and 1199SEIU United Healthcare Workers East —two of the nation's largest unions and professional associations for registered nurses and health care workers— paraded with "Interfaith Proud" signs in hands. The march began at the intersection of Bedford Avenue and Hancock Street at about 2:30 p.m. and ended an hour later, inside the parking lot of Interfaith Medical Center, with calypso music guiding the marchers in.