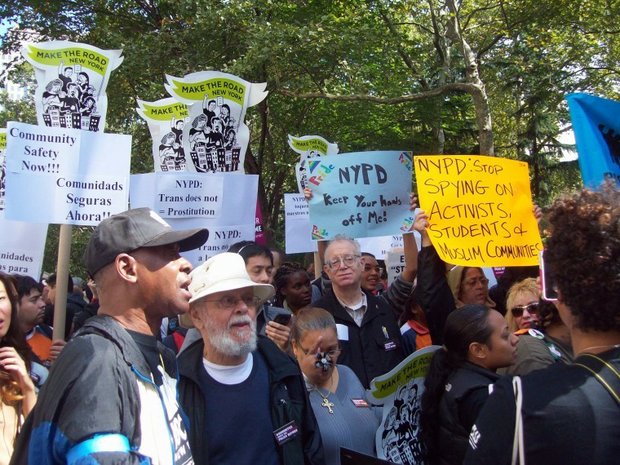 Demonstrators rally in support of the Community Safety Act near City Hall in September, 2012
Stories this photo appears in:

At approximately 2:30 a.m. on Thursday morning, the New York City Council passed two bills, NYPD Oversight Act (Intro 1079) and End NYPD Discriminatory Profiling Bill (Intro 1080), known together as the Community Safety Act. These bills work to reduce racial profiling and oversight of the NYPD. Although the bills have received much scrutiny from Mayor Bloomberg, Police Commissioner Ray Kelly, and the Detective Endowment Association (DEA), the 51-member City Council passed the bills with enough votes in favor to override Bloomberg's expected veto.