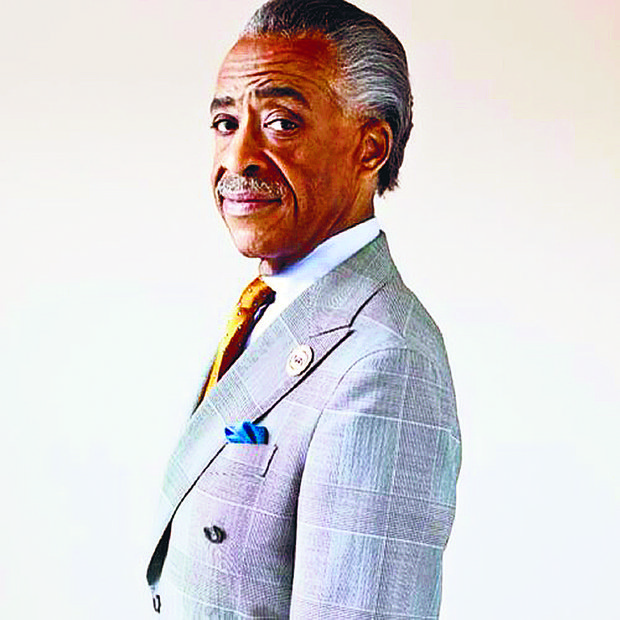 Rev. Al Sharpton
Stories this photo appears in:
Black leaders speak condemning the "Unite The Right" rally in Charlottesville, Va. and President Donald Trump's handling of the situation.
Rev. Al Sharpton was in the courtroom at the Supreme Court during the oral arguments for Fisher v. University of Texas. Following the hearing Sharpton led a rally outside with members of the National Action Network and other leaders.
The National Action Network is hosting its 17th annual National Convention April 8 through April 11 at the Sheraton New York Hotel and Towers.
The Rev. Al Sharpton is holding a press conference at 7:30pm with family members of Eric Garner in reaction to a grand jury's decision not to indict Officer Daniel Pantaleo.
The Rev. Al Shaprton outlines the National Action Network's plan of action pending the outcome of grand jury decisions on various police brutality cases.

The biggest news from the Black community in 2013
Clean Halls, New York Police Department, NYPD, American Taxpayer Relief Act, Barack Obama, Lenox Lounge, early voting, Raphael Ward, firefighters, Black AIDS Institute, Dr. Neil Lowe, Delta Sigma Theta, George Benta, Amalgamated Transit Union, flu, stop-and-frisk, Muslim, Department of Education, DOE, earthquake, Haiti, Rainbow PUSH, Martin Luther King Jr. Day, Emancipation Proclamation