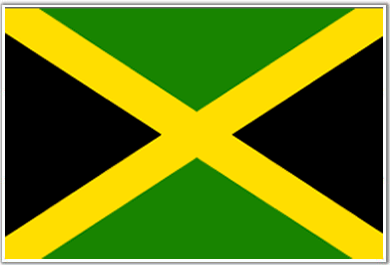 Jamaican Flag
Stories this photo appears in:

Jamaicans appear to be among the most anxious of Caribbean Community citizens who are rushing to obtain non-immigrant, or visitor, visas to the U.S., fearing that promised policy changes by the administration of President Donald Trump might make it harder to do so in the coming months.

The man credited with pulling the single market trading aspects of the Caribbean Community together is leading an effort by people of influence in the region to urge Jamaica to remain a key and leading member of the family of nations.

Jamaica's government has formally written to the 15-nation Caribbean Community demanding an extensive discussion of whether Trinidad, is obeying rules regarding the free movement of people within the region.

A judge in Jamaica recently ruled that the country's homeless LGBT youths, thrown out of their homes by relatives, have the right to live in sewers and gullies, published reports say.

The Jamaica Labor Party (JLP) has once again found itself in the throes of a leadership struggle that could very well confine it to another five more years on the opposition backbenches