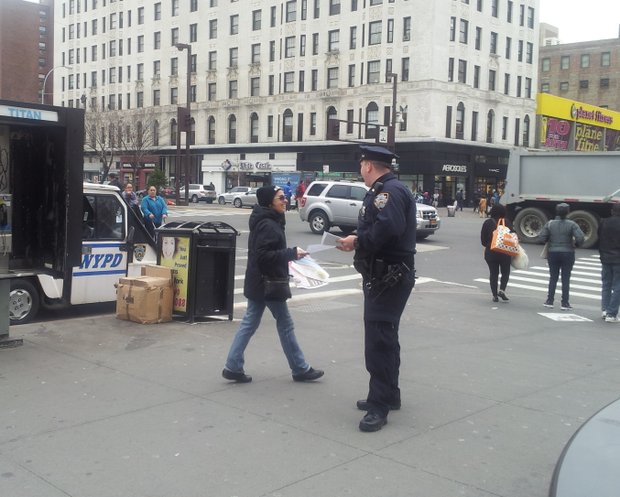 28th Precinct NYPD officer handing out fliers on 125th street
Stories this photo appears in:
NYPD officers may soon have to identify themselves first and then explain why someone is being stopped and questioned under a new bill introduced last week in the City Council.
NYPD officers handed out fliers on April 2nd near the notorious intersection of 125th street and Lenox Ave where several deadly accidents have taken place in the past few years. The fliers warned about the dangers of double parking for drivers and pedestrians.