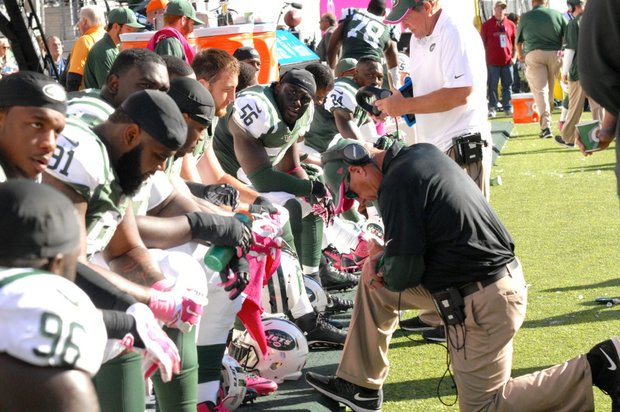 Rex Ryan presiding over a defensive game-day on-the-field unit meeting. Is it too late for Rex to be holding meetings while the game is on the move?
Stories this photo appears in:

Having to pay attention to Monday night's Jets game while real-world events took place, was like Nero playing his fiddle as Rome burned, or the string quintet performing while the Titanic sank.