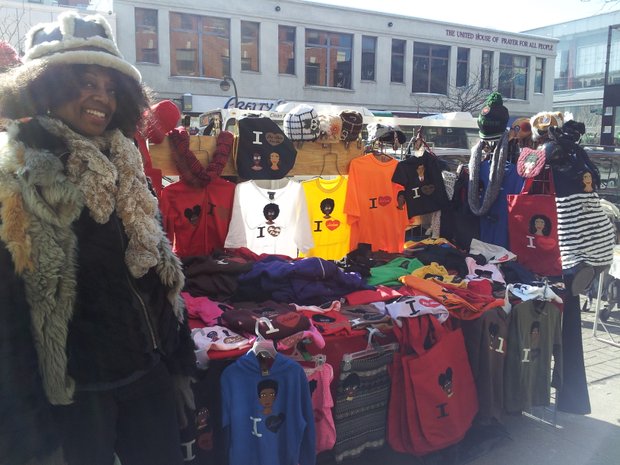 "I'm an artist and [I] should be able to express [myself] anywhere," said this booth's owner.
Stories this photo appears in:

It's been a few years since a 2010 city rule limited the number of artist-vendors allowed to sell their work in major public spaces like Central Park, Union Square Park, Battery Park, and the High Line. However, after the rule was upheld by a federal court in September 2013, it appears that New York City has truly waged a war against street artists.