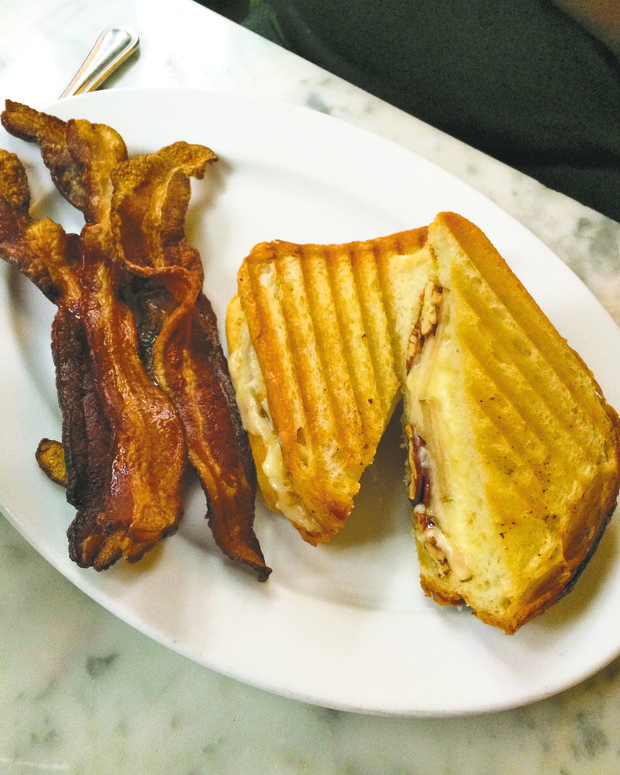 Grilled cheese and bacon
Stories this photo appears in:

Everyone is looking for a new place for brunch in the city, but does it exist? Permutations of eggs, bread and breakfast meats are rampant across this metropolis. Yes, the omelets, pancakes and breakfast sausage do satisfy the weekend hangover and/or encourage the necessary nap needed for sleep-deprived New Yorkers. However, when you find that spot that makes you pause and reflect a little deeper, it must be noted.